Summary: Even for those genetically susceptible to developing dementia, enhanced lifestyle counselling can help to prevent cognitive decline, a new study reports.
Source: University of Eastern Finland.
Enhanced lifestyle counselling prevents cognitive decline even in people who are carriers of the APOE4 gene, a common risk factor of Alzheimer's disease, according to a new study published in JAMA Neurology.
The two-year FINGER trial involved 60-77 year-old people living in Finland and with risk factors for memory disorders. The study participants were divided into two groups: one of the groups was given regular lifestyle counselling and the other enhanced lifestyle counselling. Enhanced counselling involved nutrition counselling, physical and cognitive exercises, and support in managing the risk of cardiovascular diseases.
Earlier findings from the FINGER trial have shown that the regular lifestyle counselling group had a significantly increased risk of cognitive and functional impairment compared to the intervention group, i.e. the group receiving enhanced counselling.
Now the researchers analysed whether the presence of the APOE4 gene affected the intervention results. The analysis included 1,109 persons of whom 362 were carriers of the APOE4 gene. The findings show that enhanced lifestyle counselling prevented cognitive decline despite the presence of the risk gene. Analyses carried out within the groups also indicate that the intervention results might even be better in carriers of the APOE4 gene.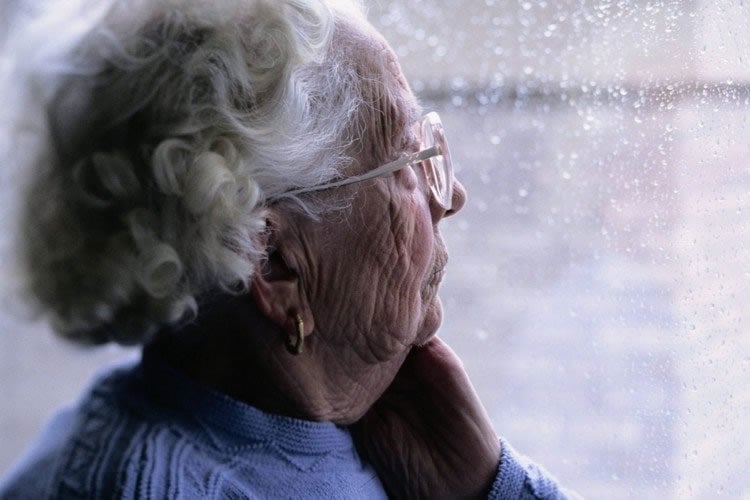 "Many people worry that genetic risk factors for dementia may thwart potential benefits from healthy lifestyle changes. We were very happy to see that this was not the case in our intervention, which was started early, before the onset of substantial cognitive impairment," says Adjunct Professor Alina Solomon, the lead author of the study.
Professor Miia Kivipelto, the principal investigator of the FINGER trial, adds: "The FINGER intervention model is now being adapted and tested globally in the World Wide FINGERS initiative. New clinical trials in diverse populations with a variety of geographical and cultural backgrounds will help us formulate global dementia prevention strategies".
About this neuroscience research article
The study was carried out in collaboration between the University of Eastern Finland, the Finnish National Institute for Health and Welfare, the University of Helsinki, the University of Oulu, and Karolinska Institutet in Sweden.
Source: Alina Solomon – University of Eastern Finland
Publisher: Organized by NeuroscienceNews.com.
Image Source: NeuroscienceNews.com image is in the public domain.
Original Research: Abstract in JAMA Neurology.
doi:10.1001/jamaneurol.2017.4365
Cite This NeuroscienceNews.com Article
[cbtabs][cbtab title="MLA"]University of Eastern Finland "Lifestyle Changes Prevent Cognitive Decline Even in Genetically Susceptible People." NeuroscienceNews. NeuroscienceNews, 25 January 2018.
<https://neurosciencenews.com/genetics-cognitive-decline-lifestyle-8365/>.[/cbtab][cbtab title="APA"]University of Eastern Finland (2018, January 25). Lifestyle Changes Prevent Cognitive Decline Even in Genetically Susceptible People. NeuroscienceNews. Retrieved January 25, 2018 from https://neurosciencenews.com/genetics-cognitive-decline-lifestyle-8365/[/cbtab][cbtab title="Chicago"]University of Eastern Finland "Lifestyle Changes Prevent Cognitive Decline Even in Genetically Susceptible People." https://neurosciencenews.com/genetics-cognitive-decline-lifestyle-8365/ (accessed January 25, 2018).[/cbtab][/cbtabs]
---
Abstract
Cognitive Change During a Multidomain Lifestyle Intervention
A Subgroup Analysis of a Randomized Clinical Trial
Importance The role of the apolipoprotein E (APOE) ε4 allele as an effect modifier in lifestyle interventions to prevent cognitive impairment is still unclear.
Objective To examine whether the APOE ε4 allele modifies the previously reported significant cognitive benefits of a multidomain lifestyle intervention (prespecified subgroup analysis).
Design, Setting, and Participants The Finnish Geriatric Intervention Study to Prevent Cognitive Impairment and Disability (FINGER) was a randomized clinical trial in 6 centers across Finland (screening and randomization performed from September 7, 2009, through November 24, 2011; intervention duration, 2 years). Data analysis was performed from August 1, 2015, to March 31, 2016. The study population was at-risk older individuals from the general population. Inclusion criteria were age of 60 to 77 years; Cardiovascular Risk Factors, Aging, and Dementia risk score of at least 6 points; and cognition at a mean level or slightly lower than expected for age. Individuals with dementia or substantial cognitive impairment and conditions that prevented cooperation or safe engagement in the intervention were excluded. APOE genotype data were available for 1175 of the 1260 participants.
Interventions Participants were randomly assigned in a 1:1 ratio to a multidomain intervention group (diet, exercise, cognitive training, and vascular risk management) or a control group (general health advice). Group allocation was not actively disclosed to participants, and outcome assessors were masked to group allocation.

Main Outcomes and Measures Primary outcome was change in cognition measured through a comprehensive neuropsychological test battery. Analysis was based on modified intention to treat (participants with at least 1 postbaseline assessment).
Results A total of 1109 participants (mean [SD] age, 69.3 [4.7] years; 514 [46.3%] female) were included in the analysis: 362 APOE ε4 allele carriers (173 intervention and 189 control) and 747 noncarriers (380 intervention and 367 control). The APOE ε4 carriers and noncarriers were not significantly different at baseline (except for serum cholesterol level). The difference between the intervention and control groups in annual neuropsychological test battery total score change was 0.037 (95% CI, 0.001 to 0.073) among carriers and 0.014 (95% CI, −0.011 to 0.039) among noncarriers. Intervention effect was not significantly different between carriers and noncarriers (0.023; 95% CI, −0.021 to 0.067).

Conclusions and Relevance Healthy lifestyle changes may be beneficial for cognition in older at-risk individuals even in the presence of APOE-related genetic susceptibility to dementia. Whether such benefits are more pronounced in APOE ε4 carriers compared with noncarriers should be further investigated. The findings also emphasize the importance of early prevention strategies that target multiple modifiable risk factors simultaneously.
Feel free to share this Neuroscience News.