Brain Computer Interface news involves science using BCI, neural interfaces, brain implant technologies, EEG control of robotics, neurobotics and more.
A new brain-computer interface could help thousands of people with neurodegenerative disorders and spinal cord injuries the ability to regain communication skills. The BCI, in combination with a machine learning algorithm, can generate words on a screen, based on a person thinking about writing the word.
The latest science news involving neural prosthetics, arm and leg prostheses, bionics, biomechanical engineering, BCIs, robotics, EEG control of prosthetics, visual aids, auditory aids for hearing and more is here. You can also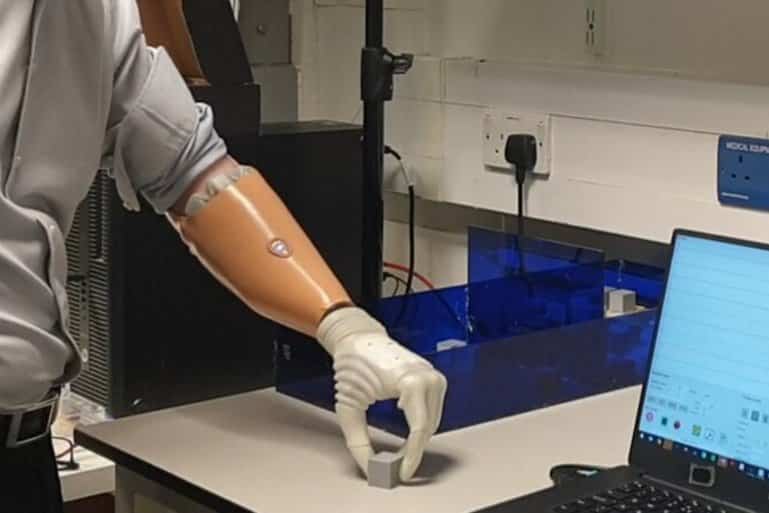 Researchers have developed a new, fully automated prosthetic arm that learns during normal use and adapts to varying conditions.
Non-invasive brain stimulation may improve smoking abstinence rates for 3 to 6 months after quitting.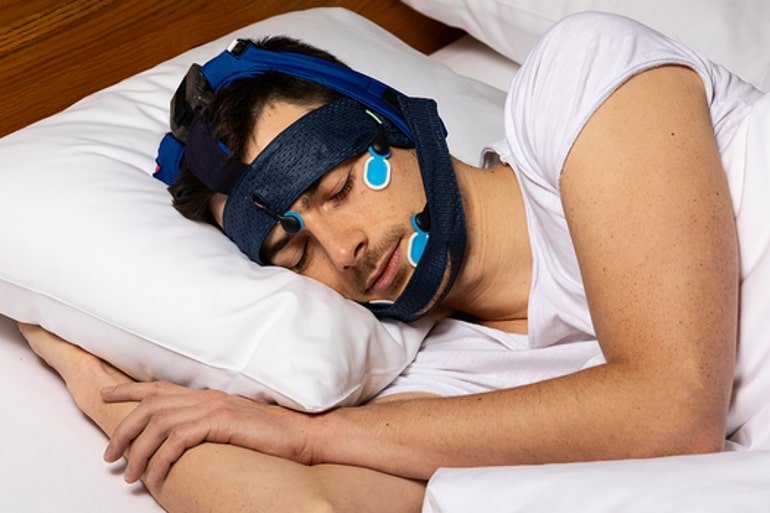 SleepLoop, a newly designed mobile system, can help promote deep sleep through auditory brain stimulation. The device tracks when a person enters slow-wave brain activity, triggering an auditory signal that helps synchronize neurons and enhance the slow waves.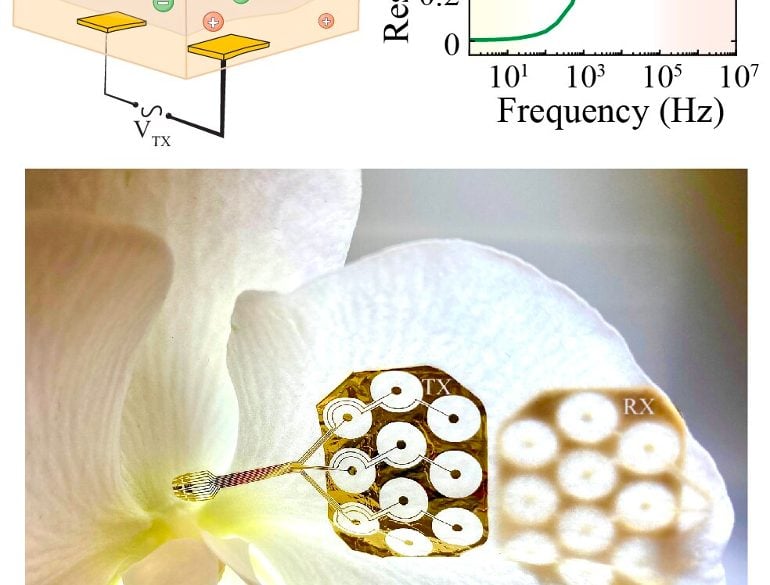 Researchers have created an implantable bioelectronic device with a high-speed, low-power wireless data link that uses ions within the body.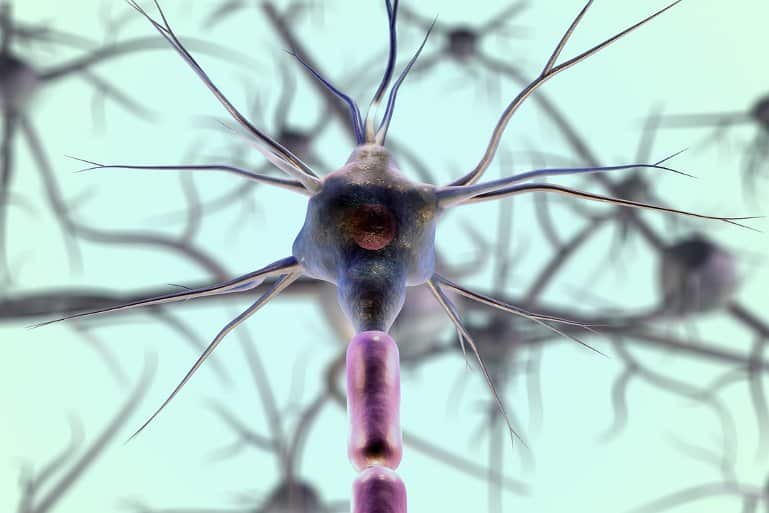 Using algebraic topography, researchers have created an algorithm that requires only a few examples to generate a large number of unique cells.
An innovative new system that includes electronic implants directly onto the spinal cord reactivates neurons that control blood pressure, allowing a patient with multiple system atrophy-parkinsonian type (MSA-P) to retain consciousness when she is in an upright position.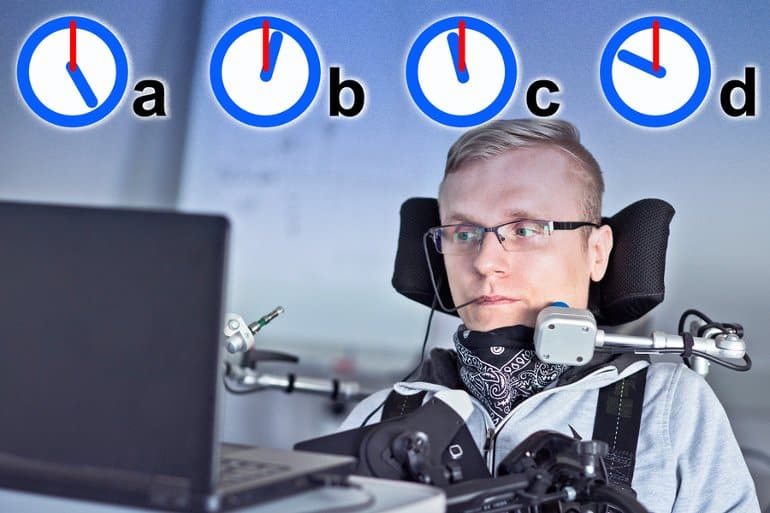 Nomon, a newly designed flexible system, incorporates probabilistic reasoning to learn how users with motor impairments and paralysis make selections when typing and adjust the interface to improve speed and accuracy.
Researchers report the optimal target for brain stimulation depends on the type of dystonia being treated.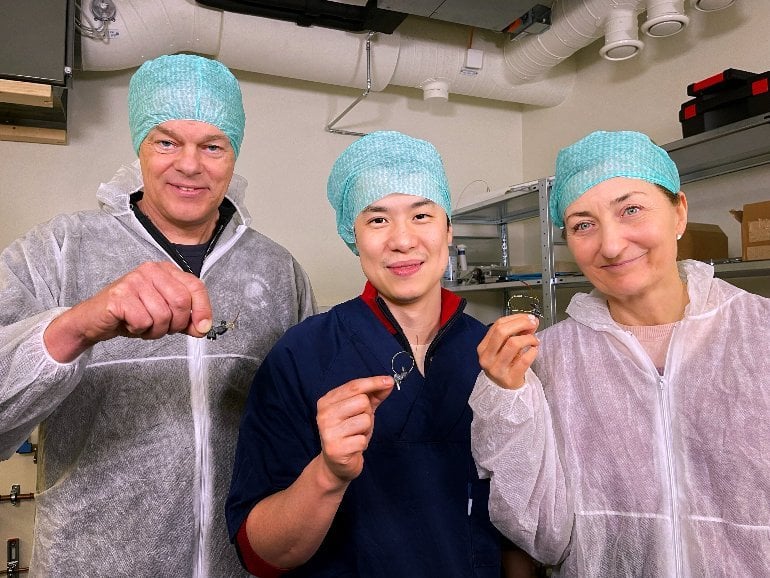 A new miniature brain microscope, dubbed Mini2P, allows researchers to study neural network activity at high resolution in animals behaving naturally.
Using electrocorticogram technology to capture brain waves, researchers found the meaning of what people imagine can be determined from brain wave patterns, even if the image differs from what a person is looking at.
Researchers have developed a new "brain window" that allows for longer-term studies to map the visual areas of the brain.
EyeSyn, a newly developed "virtual eye" that simulates how humans look at the world accurately enough for the development of new augmented reality programs, can help create applications for the metaverse.