Summary: A new machine learning algorithm is able to automatically able to distinguish between different patterns of progression in patients with a range of different dementias. The algorithm could enable to identify which treatments are most suited to individual patients.
Source: UCL.
A new algorithm that can automatically disentangle different patterns of progression in patients with a range of different dementias, including Alzheimer's disease, will enable individuals to be identified that may respond best to different treatments.
For the paper, published in Nature Communications, researchers devised and applied a new algorithm called SuStaIn (Subtype and Stage Inference) to routinely acquired MRI scans from patients with dementia.
The algorithm was able to identify three separate subtypes of Alzheimer's disease, which broadly match those observed in post-mortems of brain tissue, and several different subtypes of frontotemporal dementia. Critically, however, this subtyping could be done in life, using brain scanning, and very early in the disease process.
Being able to identify the subtypes early on in the disease process and using non-invasive MRI scanning means there is a better chance of identifying the best treatment for individuals.
Professor Daniel Alexander (UCL Centre for Medical Image Computing) said: "This new algorithm has the unique ability to reveal groups of patients with different variants of disease. One key reason for the failure of drug trials in Alzheimer's disease is the broad mixture of very different patients they test; a treatment with a strong effect on a particular subgroup of patients may show no overall effect on the full population so fail the drug trial.
"SuStaIn provides a way to show treatment effects on distinct subgroups, potentially expediting treatments to market."
Classic studies of dementia in individuals take a single measurement based on their symptoms, and aren't clear on what stage the disease is in.
SuStaIn uses medical imaging, which allows doctors to see how the disease is progressing, look at the specific locations of protein build up within the brain, and deduce which parts are degenerating.
Dr Alexandra Young (UCL Centre for Medical Image Computing) said: "Individuals might present with similar symptoms to each other, but using SuStaIn we can find that they belong to different subgroups. This allows us to predict more accurately how their disease will progress and diagnose it earlier."
Professor Jonathan Schott (UCL Institute of Neurology) said: "Understanding how different diseases evolve over time is critical if we are to design rational treatment trials and inform patients about prognosis.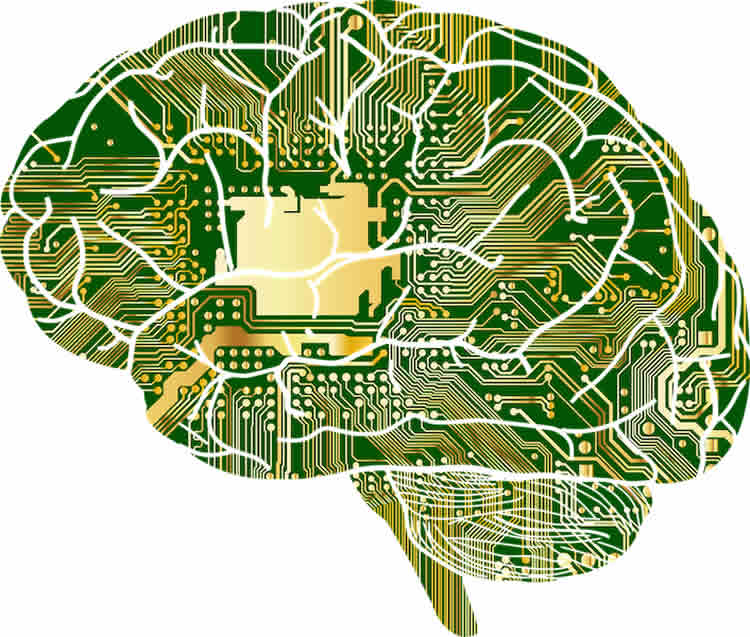 "This is a major challenge for diseases that evolve over years, if not decades, and where there may be substantial differences in the underlying pathology, and pattern and rates of progression between patients.
"This work shows that it is possible to tease out different disease patterns – some hitherto unknown – from single MRI scans taken from patients with a range of different dementias. As well as providing new insights into dementia, this work demonstrates the huge potential of SuStaIn to delineate disease subtypes in a range of other medical contexts."
The team are now looking for ways to apply the algorithm to other diseases, having recently presented it at the European Respiratory Society Conference on chronic obstructive pulmonary disease (COPD).
About this neuroscience research article
Funding: The report was produced with funding from the EPSRC, the Horizon 2020 EuroPOND project (www.europond.eu), the MRC, the NIHR, ARUK, the Alzheimer's Society, the Alzheimer's Association, the Wolfson Foundation, the Weston Brain Institute, the Brain Research Trust, The Michael J. Fox Foundation for Parkinson's Research, the ESRC, the Wellcome Trust, and the Associazione Italiana Ricerca Alzheimer ONLUS (AIRAlzh Onlus)-COOP Italia.
Source: Kate Corry – UCL
Publisher: Organized by NeuroscienceNews.com.
Image Source: NeuroscienceNews.com image is in the public domain.
Original Research: Open access research for "Uncovering the heterogeneity and temporal complexity of neurodegenerative diseases with Subtype and Stage Inference" by Alexandra L Young, Razvan V Marinescu, Neil P Oxtoby, Martina Bocchetta, Keir Yong, Nicholas C Firth, David M Cash, David L Thomas, Katrina M Dick, Jorge Cardoso, John van Swieten, Barbara Borroni, Daniela Galimberti, Mario Masellis, Maria Carmela Tartaglia, James B Rowe, Caroline Graff, Fabrizio Tagliavini, Giovanni B Frisoni, Robert Laforce Jr, Elizabeth Finger, Alexandre de Mendonça, Sandro Sorbi, Jason D Warren, Sebastian Crutch, Nick C Fox, Sebastien Ourselin, Jonathan M Schott, Jonathan D Rohrer, Daniel C Alexander, Christin Andersson, Silvana Archetti, Andrea Arighi, Luisa Benussi, Giuliano Binetti, Sandra Black, Maura Cosseddu, Marie Fallström, Carlos Ferreira, Chiara Fenoglio, Morris Freedman, Giorgio G Fumagalli, Stefano Gazzina, Roberta Ghidoni, Marina Grisoli, Vesna Jelic, Lize Jiskoot, Ron Keren, Gemma Lombardi, Carolina Maruta, Lieke Meeter, Simon Mead, Rick van Minkelen, Benedetta Nacmias, Linn Öijerstedt, Alessandro Padovani, Jessica Panman, Michela Pievani, Cristina Polito, Enrico Premi, Sara Prioni, Rosa Rademakers, Veronica Redaelli, Ekaterina Rogaeva, Giacomina Rossi, Martin Rossor, Elio Scarpini, David Tang-Wai, Hakan Thonberg, Pietro Tiraboschi, Ana Verdelho, Michael W Weiner, Paul Aisen, Ronald Petersen, Clifford R Jack, William Jagust, John Q Trojanowki, Arthur W Toga, Laurel Beckett, Robert C Green, Andrew J Saykin, John Morris, Leslie M Shaw, Zaven Khachaturian, Greg Sorensen, Lew Kuller, Marc Raichle, Steven Paul, Peter Davies, Howard Fillit, Franz Hefti, Davie Holtzman, M Marcel Mesulam, William Potter, Peter Snyder, Adam Schwartz, Tom Montine, Ronald G Thomas, Michael Donohue, Sarah Walter, Devon Gessert, Tamie Sather, Gus Jiminez, Danielle Harvey, Matthew Bernstein, Paul Thompson, Norbert Schuff, Bret Borowski, Jeff Gunter, Matt Senjem, Prashanthi Vemuri, David Jones, Kejal Kantarci, Chad Ward, Robert A Koeppe, Norm Foster, Eric M Reiman, Kewei Chen, Chet Mathis, Susan Landau, Nigel J Cairns, Erin Householder, Lisa Taylor-Reinwald, Virginia Lee, Magdalena Korecka, Michal Figurski, Karen Crawford, Scott Neu, Tatiana M Foroud, Steven Potkin, Li Shen, Kelley Faber, Sungeun Kim, Kwangsik Nho, Leon Thal, Neil Buckholtz, Marylyn Albert, Richard Frank, John Hsiao, Jeffrey Kaye, Joseph Quinn, Betty Lind, Raina Carter, Sara Dolen, Lon S Schneider, Sonia Pawluczyk, Mauricio Beccera, Liberty Teodoro, Bryan M Spann, James Brewer, Helen Vanderswag, Adam Fleisher, Judith L Heidebrink, Joanne L Lord, Sara S Mason, Colleen S Albers, David Knopman, Kris Johnson, Rachelle S Doody, Javier Villanueva-Meyer, Munir Chowdhury, Susan Rountree, Mimi Dang, Yaakov Stern, Lawrence S Honig, Karen L Bell, Beau Ances, Maria Carroll, Sue Leon, Mark A Mintun, Stacy Schneider, Angela Oliver, Daniel Marson, Randall Griffith, David Clark, David Geldmacher, John Brockington, Erik Roberson, Hillel Grossman, Effie Mitsis, Leyla de Toledo-Morrell, Raj C Shah, Ranjan Duara, Daniel Varon, Maria T Greig, Peggy Roberts, Marilyn Albert, Chiadi Onyike, Daniel D'Agostino, Stephanie Kielb, James E Galvin, Brittany Cerbone, Christina A Michel, Henry Rusinek, Mony J de Leon, Lidia Glodzik, Susan De Santi, P Murali Doraiswamy, Jeffrey R Petrella, Terence Z Wong, Steven E Arnold, Jason H Karlawish, David Wolk, Charles D Smith, Greg Jicha, Peter Hardy, Partha Sinha, Elizabeth Oates, Gary Conrad, Oscar L Lopez, MaryAnn Oakley, Donna M Simpson, Anton P Porsteinsson, Bonnie S Goldstein, Kim Martin, Kelly M Makino, M Saleem Ismail, Connie Brand, Ruth A Mulnard, Gaby Thai, Catherine Mc-Adams-Ortiz, Kyle Womack, Dana Mathews, Mary Quiceno, Ramon Diaz-Arrastia, Richard King, Myron Weiner, Kristen Martin-Cook, Michael DeVous, Allan I Levey, James J Lah, Janet S Cellar, Jeffrey M Burns, Heather S Anderson, Russell H Swerdlow, Liana Apostolova, Kathleen Tingus, Ellen Woo, Daniel Hs Silverman, Po H Lu, George Bartzokis, Neill R Graff-Radford, Francine Parfitt, Tracy Kendall, Heather Johnson, Martin R Farlow, Ann Marie Hake, Brandy R Matthews, Scott Herring, Cynthia Hunt, Christopher H van Dyck, Richard E Carson, Martha G MacAvoy, Howard Chertkow, Howard Bergman, Chris Hosein, Bojana Stefanovic, Curtis Caldwell, Ging-Yuek Robin Hsiung, Howard Feldman, Benita Mudge, Michele Assaly, Andrew Kertesz, John Rogers, Charles Bernick, Donna Munic, Diana Kerwin, Marek-Marsel Mesulam, Kristine Lipowski, Chuang-Kuo Wu, Nancy Johnson, Carl Sadowsky, Walter Martinez, Teresa Villena, Raymond Scott Turner, Kathleen Johnson, Brigid Reynolds, Reisa A Sperling, Keith A Johnson, Gad Marshall, Meghan Frey, Barton Lane, Allyson Rosen, Jared Tinklenberg, Marwan N Sabbagh, Christine M Belden, Sandra A Jacobson, Sherye A Sirrel, Neil Kowall, Ronald Killiany, Andrew E Budson, Alexander Norbash, Patricia Lynn Johnson, Joanne Allard, Alan Lerner, Paula Ogrocki, Leon Hudson, Evan Fletcher, Owen Carmichael, John Olichney, Charles DeCarli, Smita Kittur, Michael Borrie, T-Y Lee, Rob Bartha, Sterling Johnson, Sanjay Asthana, Cynthia M Carlsson, Steven G Potkin, Adrian Preda, Dana Nguyen, Pierre Tariot, Stephanie Reeder, Vernice Bates, Horacio Capote, Michelle Rainka, Douglas W Scharre, Maria Kataki, Anahita Adeli, Earl A Zimmerman, Dzintra Celmins, Alice D Brown, Godfrey D Pearlson, Karen Blank, Karen Anderson, Robert B Santulli, Tamar J Kitzmiller, Eben S Schwartz, Kaycee M Sink, Jeff D Williamson, Pradeep Garg, Franklin Watkins, Brian R Ott, Henry Querfurth, Geoffrey Tremont, Stephen Salloway, Paul Malloy, Stephen Correia, Howard J Rosen, Bruce L Miller, Jacobo Mintzer, Kenneth Spicer, David Bachman, Stephen Pasternak, Irina Rachinsky, Dick Drost, Nunzio Pomara, Raymundo Hernando, Antero Sarrael, Susan K Schultz, Laura L Boles Ponto, Hyungsub Shim, Karen Elizabeth Smith, Norman Relkin, Gloria Chaing, Lisa Raudin, Amanda Smith, Kristin Fargher, Balebail Ashok Raj, Thomas Neylan, Jordan Grafman, Melissa Davis, Rosemary Morrison, Jacqueline Hayes, Shannon Finley, Karl Friedl, Debra Fleischman, Konstantinos Arfanakis, Olga James, Dino Massoglia, J Jay Fruehling, Sandra Harding, Elaine R Peskind, Eric C Petrie, Gail Li, Jerome A Yesavage, Joy L Taylor & Ansgar J Furst in Nature Communications. Published October 15 2018.
doi:10.1038/s41467-018-05892-0
Cite This NeuroscienceNews.com Article
[cbtabs][cbtab title="MLA"]UCL"Machine Learning Uncovers Dementia Subtypes." NeuroscienceNews. NeuroscienceNews, 22 October 2018.
<https://neurosciencenews.com/dementia-machine-learning-10064/>.[/cbtab][cbtab title="APA"]UCL(2018, October 22). Machine Learning Uncovers Dementia Subtypes. NeuroscienceNews. Retrieved October 22, 2018 from https://neurosciencenews.com/dementia-machine-learning-10064/[/cbtab][cbtab title="Chicago"]UCL"Machine Learning Uncovers Dementia Subtypes." https://neurosciencenews.com/dementia-machine-learning-10064/ (accessed October 22, 2018).[/cbtab][/cbtabs]
---
Abstract
Uncovering the heterogeneity and temporal complexity of neurodegenerative diseases with Subtype and Stage Inference
The heterogeneity of neurodegenerative diseases is a key confound to disease understanding and treatment development, as study cohorts typically include multiple phenotypes on distinct disease trajectories. Here we introduce a machine-learning technique—Subtype and Stage Inference (SuStaIn)—able to uncover data-driven disease phenotypes with distinct temporal progression patterns, from widely available cross-sectional patient studies. Results from imaging studies in two neurodegenerative diseases reveal subgroups and their distinct trajectories of regional neurodegeneration. In genetic frontotemporal dementia, SuStaIn identifies genotypes from imaging alone, validating its ability to identify subtypes; further the technique reveals within-genotype heterogeneity. In Alzheimer's disease, SuStaIn uncovers three subtypes, uniquely characterising their temporal complexity. SuStaIn provides fine-grained patient stratification, which substantially enhances the ability to predict conversion between diagnostic categories over standard models that ignore subtype (p = 7.18 × 10−4) or temporal stage (p = 3.96 × 10−5). SuStaIn offers new promise for enabling disease subtype discovery and precision medicine.
Feel free to share this Neuroscience News.