Summary: Taking a daily prebiotic supplement improves general wellbeing, reduces symptoms of anxiety, and promotes better gut health, a new study reports.
Source: University of Surrey
In a paper published in the journal Scientific Reports, researchers from Surrey investigated whether the daily consumption of a prebiotic food supplement could improve overall wellbeing in a group of 18 to 25 year-olds.
The study found that those who received a daily dose of prebiotics improved mental wellbeing by reducing anxiety levels and had better gut health than the control group.
Researchers studied a group of 64 healthy female participants with no current or previous clinical diagnoses of anxiety. Participants received either a daily dose of the prebiotic galacto-oligosaccharides (GOS) or a placebo for 28 days.
All those involved in the trial completed surveys about their health experiences, including mood, anxiety and sleep quality and provided a stool sample for gut microbiome sequencing analysis.
Dr Kathrin Cohen Kadosh, Reader in Developmental Cognitive Neuroscience at the University of Surrey and Head of the Social Brain and Development Lab, said:
"This new research marks a significant step forward in that we were able to show that we can use a simple and safe food supplement such as prebiotics to improve both the abundance of beneficial gut bacteria in the gut and to improve mental health and wellbeing in young women."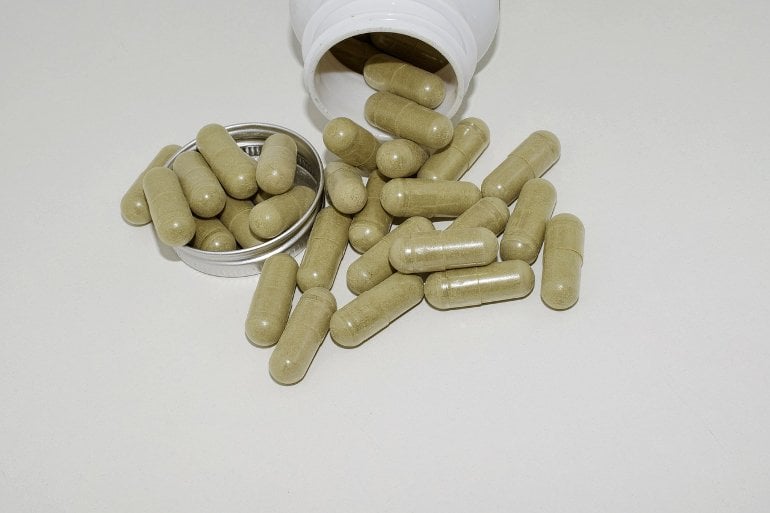 Dr Nicola Johnstone, Research Fellow from the University of Surrey, said:
"This is an exciting study that brings together different dimensions in mental health research; finding prebiotic effects in a sub-clinical group shows promise for translational clinical research on multiple markers of mental health."
About this anxiety research news
Source: University of Surrey
Contact: Jolene Dyke – University of Surrey
Image: The image is in the public domain
Original Research: Open access.
"Anxiolytic effects of a galacto-oligosaccharides prebiotic in healthy females (18–25 years) with corresponding changes in gut bacterial composition" by Nicola Johnstone, Chiara Milesi, Olivia Burn, Bartholomeus van den Bogert, Arjen Nauta, Kathryn Hart, Paul Sowden, Philip W. J. Burnet & Kathrin Cohen Kados. Scientific Reports
---
Abstract
Anxiolytic effects of a galacto-oligosaccharides prebiotic in healthy females (18–25 years) with corresponding changes in gut bacterial composition
Current research implicates pre- and probiotic supplementation as a potential tool for improving symptomology in physical and mental ailments, which makes it an attractive concept for clinicians and consumers alike.
Here we focus on the transitional period of late adolescence and early adulthood during which effective interventions, such as nutritional supplementation to influence the gut microbiota, have the potential to offset health-related costs in later life.
We examined multiple indices of mood and well-being in 64 healthy females in a 4-week double blind, placebo controlled galacto-oligosaccharides (GOS) prebiotic supplement intervention and obtained stool samples at baseline and follow-up for gut microbiota sequencing and analyses.
We report effects of the GOS intervention on self-reported high trait anxiety, attentional bias, and bacterial abundance, suggesting that dietary supplementation with a GOS prebiotic may improve indices of pre-clinical anxiety.
Gut microbiota research has captured the imagination of the scientific and lay community alike, yet we are now at a stage where this early enthusiasm will need to be met with rigorous research in humans.
Our work makes an important contribution to this effort by combining a psychobiotic intervention in a human sample with comprehensive behavioural and gut microbiota measures.