Pain
Pain Neuroscience news articles cover science research about pain receptors, nociceptors, nociception, sensory neurons, somatosensory cortex, chronic pain, acute pain, nocioceptors, musculoskeletal pain, therapies, phantom limb pain and other pain research.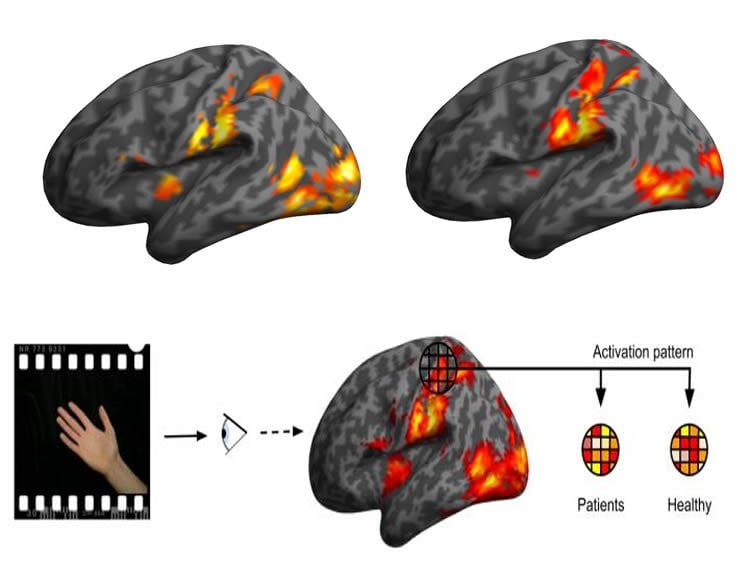 Researchers report abnormal activation in areas that respond to normal pain when a person with CRPS witnesses another person experience painful stimuli.
Researchers discover over 85 percent of pain sensing neurons are sensitive to one specific type of pain event.
According to researchers, both visual and auditory stimulation can significantly induce pain intensity.
Researchers believe their finding could usher in a new era of personalized interventions to help chronic pain sufferers.
According to researchers, a reorganization of wiring in the brain could be an underlying cause of phantom limb pain experienced by amputees.
Researchers look at how sensory organs in the skin work, The findings may help solve certain sensory pain disorders.
Findings from a study of naked mole rats could be important for helping develop pain therapies for humans.
Researchers have developed a new compound that selectively targets the brain's analgesic circuitry, but does not trigger potentially lethal side effects like traditional opioids.