Pain
Pain Neuroscience news articles cover science research about pain receptors, nociceptors, nociception, sensory neurons, somatosensory cortex, chronic pain, acute pain, nocioceptors, musculoskeletal pain, therapies, phantom limb pain and other pain research.
Researchers have developed a new method that appears to successfully help treat neuropathic pain in animal models.
Researchers have identified a pathway near the midbrain where neural messages for taste and pain converge, a new study reports.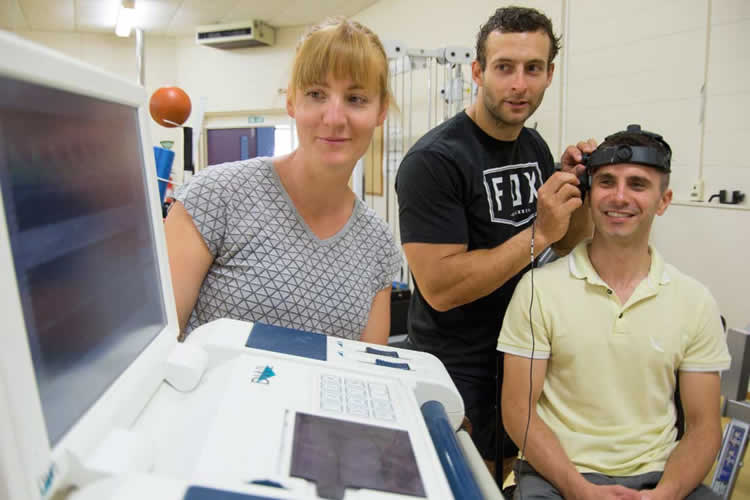 A new study sheds light on the role dehydration can play in pain perception and cerebral blood flow.
Researchers discover the amygdala is a critical site of action for pain modulation. An existing compound, LY379268, provides pain-relieving effects and helps to reduce anxiety.
COVID-19 infection leaves a gene expression signature in the dorsal root ganglia which persist after the virus has cleared. The signature matched other gene expression patterns seen in pain caused by other conditions.
Researchers investigate whether vaporized THC, the psychoactive compound in cannabis, alters behaviors and pain responses in lobsters bound for the boiling pot.
A new study reports, following an injury, the motor areas of the brain reduce signaling to a muscle if the muscle is responsible for producing painful movements, but enhances signaling if the muscle counteracts the painful movement.