Pain
Pain Neuroscience news articles cover science research about pain receptors, nociceptors, nociception, sensory neurons, somatosensory cortex, chronic pain, acute pain, nocioceptors, musculoskeletal pain, therapies, phantom limb pain and other pain research.
Modifying lifestyle to include more healthy options could help to relieve pain symptoms in multiple sclerosis, a new study reports.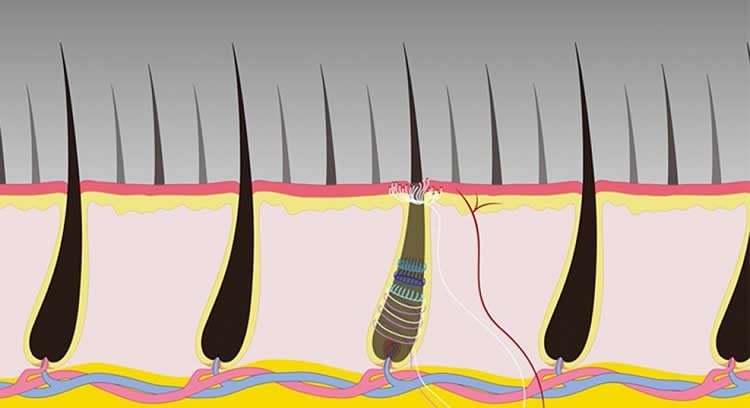 NIH researchers have identified a specific type of sensory neurons which become activated as a result of pulling a single hair.
Neuroimaging study reveals people who report widespread pain have increased gray matter and functional connectivity in sensory and motor areas of the brain.
A mouse study reveals nerve cells damaged as a result of diabetes may not be repairable due to low levels of specific cytokines.
Researchers report getting more sleep, and for those who can't sleep, increasing caffeine uptake, can help relieve chronic pain better than standard pain killers.
Researchers are developing a drug that enhances the function of nicotinic acetylcholine receptors. The drug could have three different applications in relieving pain, slowing memory loss in aging people and as a smoking cessation medication.
Researchers have developed an EEG technique that can help monitor pain in infants. The believe the technology could have beneficial applications in testing pain and analgesic efficacy in older non-verbal patients also.
Yoga can reduce pain and enhance mood for women suffering from a range of menstrual disorders, a new study reports.