Summary: Spinal cord neurons process pain differently in men and women, a new study reveals.
Source: Ottawa Hospital
A new study published in the journal Brain shows for the first time that neurons in the spinal cord process pain signals differently in women compared to men.
The finding could lead to better and more personalized treatments for chronic pain, which are desperately needed, especially in light of the opioid epidemic.
Although it has long been known that women and men experience pain differently, most pain research uses male rodents.
The new study is unique because it used female and male spinal cord tissue from both rats and humans (generously donated by deceased individuals and their families).
By examining the spinal cord tissue in the laboratory, the researchers were able to show that a neuronal growth factor called BDNF plays a major role in amplifying spinal cord pain signaling in male humans and male rats, but not in female humans or female rats. When female rats had their ovaries removed, the difference disappeared, pointing to a hormonal connection.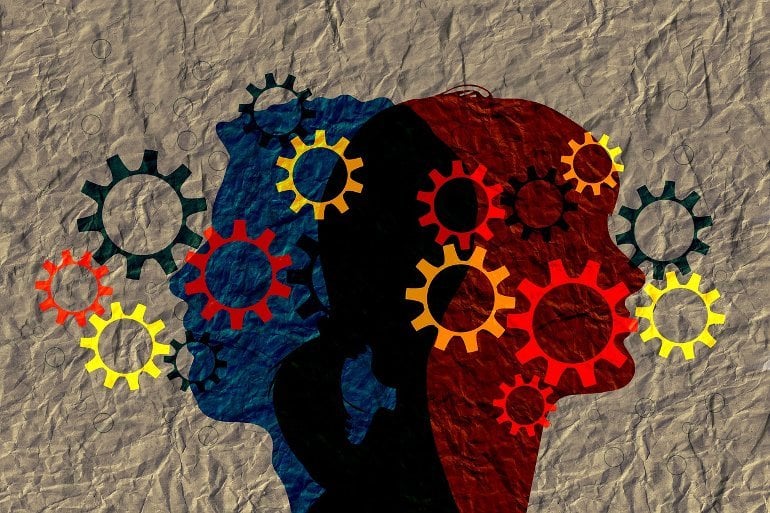 "Developing new pain drugs requires a detailed understanding of how pain is processed at the biological level," said Dr. Annemarie Dedek, lead author of the study and now a MITACS- and Eli Lilly-funded industrial research fellow at Carleton University and The Ottawa Hospital.
"This new discovery lays the foundation for the development of new treatments to help those suffering from chronic pain."
This is the first time a sex-related difference in pain signaling has been identified in human spinal cord tissue. Future studies are required to understand how this biological difference may contribute to differences in pain sensation between men and women.
About this pain research news
Author: Press Office
Source: Ottawa Hospital
Contact: Press Office – Ottawa Hospital
Image: The image is in the public domain
Original Research: Open access.
"Sexual dimorphism in a neuronal mechanism of spinal hyperexcitability across rodent and human models of pathological pain" by Annemarie Dedek et al. Brain
---
Abstract
Sexual dimorphism in a neuronal mechanism of spinal hyperexcitability across rodent and human models of pathological pain
The prevalence and severity of many chronic pain syndromes differ across sex, and recent studies have identified differences in immune signalling within spinal nociceptive circuits as a potential mediator.
Although it has been proposed that sex-specific pain mechanisms converge once they reach neurons within the superficial dorsal horn, direct investigations using rodent and human preclinical pain models have been lacking.
Here, we discovered that in the Freund's adjuvant in vivo model of inflammatory pain, where both male and female rats display tactile allodynia, a pathological coupling between KCC2-dependent disinhibition and N-methyl-D-aspartate receptor (NMDAR) potentiation within superficial dorsal horn neurons was observed in male but not female rats.
Unlike males, the neuroimmune mediator brain-derived neurotrophic factor (BDNF) failed to downregulate inhibitory signalling elements (KCC2 and STEP61) and upregulate excitatory elements (pFyn, GluN2B and pGluN2B) in female rats, resulting in no effect of ex vivo brain-derived neurotrophic factor on synaptic NMDAR responses in female lamina I neurons. Importantly, this sex difference in spinal pain processing was conserved from rodents to humans.
As in rodents, ex vivo spinal treatment with BDNF downregulated markers of disinhibition and upregulated markers of facilitated excitation in superficial dorsal horn neurons from male but not female human organ donors.
Ovariectomy in female rats recapitulated the male pathological pain neuronal phenotype, with BDNF driving a coupling between disinhibition and NMDAR potentiation in adult lamina I neurons following the prepubescent elimination of sex hormones in females.
This discovery of sexual dimorphism in a central neuronal mechanism of chronic pain across species provides a foundational step towards a better understanding and treatment for pain in both sexes.