Researchers discover an array of new types of neurons which help zebrafish to perceive and compensate for self motion.
Using computer models, researchers discover melanopsin pigment in the eye is more sensitive to light than rhodopsin pigment.
Researchers discover a way to traverse the blood-brain barrier and retinal-blood barrier to deliver a molecule which degrades the main component of Alzheimer's plaques.
A genetic mutation linked to age related macular degeneration has been discovered, according to a new study.
New research concludes the eye, which depends on light to see, also needs light to develop normally during pregnancy.
Researchers decipher the retina's neural code for brain communication to create novel, more effective prosthetic retinal device for blindness.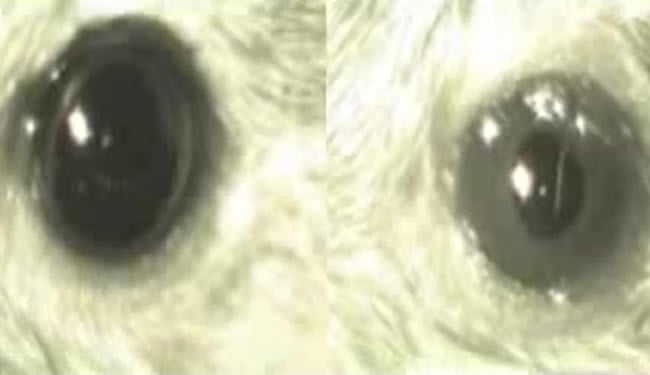 A team of University of California, Berkeley, scientists in collaboration with researchers at the University of Munich and University of Washington, in Seattle, has discovered a chemical that temporarily restores some vision to blind mice, and is working on an improved compound that may someday allow people with degenerative blindness to see again.
Developmental processes are increasingly well-characterized at the molecular and cell biological levels, but how more complex tissues and organs involving...