A study of Scandinavian Winter swimmers reveals alternating between cold water swimming and hot sauna sessions may affect the way in which brown adipose fat burns energy and produces heat.
Study reports short-term cold exposure activates brown fat and energy metabolism, helping people with brown adipose fat burn calories 15% more than those without.
Brown adipose fat (BAT) may help to protect against diabetes and obesity. BAT serves as a key metabolic filter that controls branched chain amino acid clearance, contributing to better overall metabolic health.
Caffeine can promote brown adipose tissue function and improve thermogenesis, helping to burn fat more efficiently.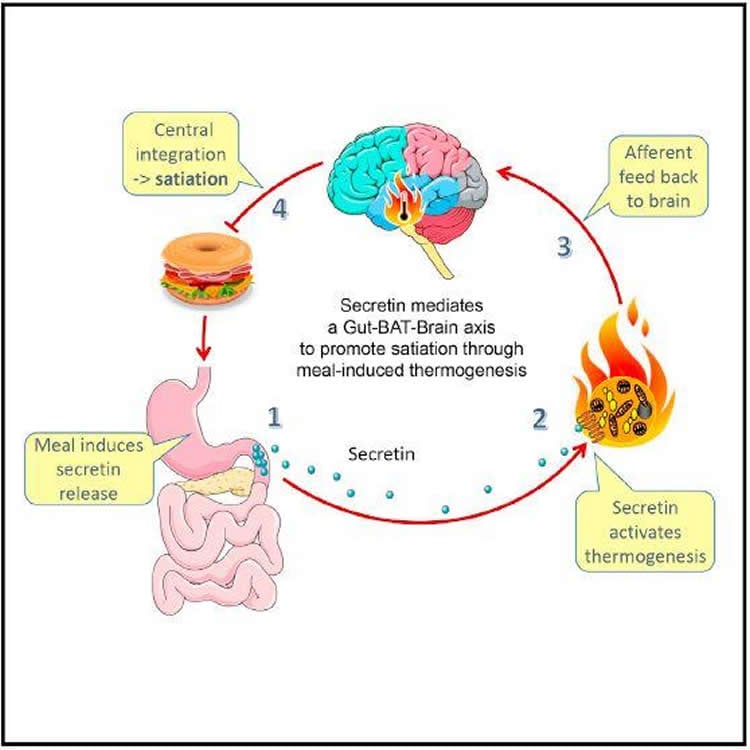 A new study reports brown fat interacts with secretin, a gut hormone, to signal the feeling of fullness to the brain while eating.

Researchers have identified a population of immune cells that appear to be associated with neurons which play a role in fat storage and obesity.
Findings could help to find treatments for fight obesity, diabetes and cardiovascular disease, researchers report.