Study reveals how neurons and glial cells contribute to drive neurodegeneration following brain injury.
In fruit flies, there is a second barrier in the brain where glial cells ensure a spatial separation for different functional compartments.
Glial cells coordinate immune responses in the gut following infection. Researchers report glial cells could be targets for therapeutics to treat inflammatory bowel disorders.
A study in fruit fly models of autism reveals sleep disruption associated with the neurodevelopmental disorder is associated with elevated levels of serotonin. The origin of the higher levels of serotonin was discovered to be in glial cells in the blood-brain barrier.
Disruptions in circulating white blood cells may be a key driver in ALSP, a rare form of early-onset dementia.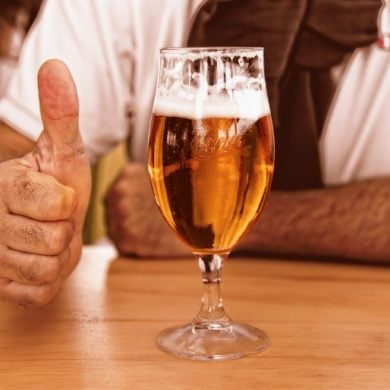 Study sheds light on the brain chemistry involved in attention loss when a person drinks alcohol.
In mice lacking the GLT-1 transporter, cortical spreading depression, a neural excitation that underlies migraine pathology, occurred more frequently and spread more quickly. The findings provide potential new avenues for the treatment of migraines.
Glial cells not only control the speed of nerve conduction, but they also influence the precision of signal transduction.
Researchers demonstrate how a single injection of fibroblast growth factor 1 (FGF1) can restore blood sugar levels to normal for extended periods in rodent models of type 2 diabetes. Studies show how FGF1 affects specific neurons and perineuronal nets to help restore blood sugar levels to normal, thus sending diabetes into remission.