Summary: Study reveals aluminum is co-located with the tau protein in people with familial Alzheimer's disease.
Source: IOS Press
A new study demonstrates that aluminum is co-located with phosphorylated tau protein, present as tangles within neurons in the brains of early-onset or familial Alzheimer's disease (AD).
"The presence of these tangles is associated with neuronal cell death, and observations of aluminum in these tangles may highlight a role for aluminum in their formation," explained lead investigator Matthew John Mold, PhD, Birchall Centre, Lennard-Jones Laboratories, Keele University, Staffordshire, UK.
The earlier research highlighted widespread co-localization of aluminum and amyloid-β in brain tissue in familial AD. The researchers used a highly-selective method of immunolabelling in the current study, combined with aluminum-specific fluorescence microscopy. Phosphorylated tau in tangles co-located with aluminum in the brain tissue of the same cohort of Colombian donors with familial AD were identified.
"It is of interest and perhaps significance with respect to aluminum's role in AD that its unequivocal association with tau is not as easily recognizable as with amyloid-β. There are many more aggregates of aluminum with amyloid-β than with tau in these tissues and the latter are predominantly intracellular," remarked co-author, Professor Christopher Exley.
Per Dr. George Perry, Editor-in-Chief of Journal of Alzheimer's Disease, "Aluminum accumulation has been associated with Alzheimer's disease for nearly half a century, but it is the meticulously specific studies of Drs. Mold and Exley that are defining the exact molecular interaction of aluminum and other multivalent metals that may be critical to formation of the pathology of Alzheimer's disease."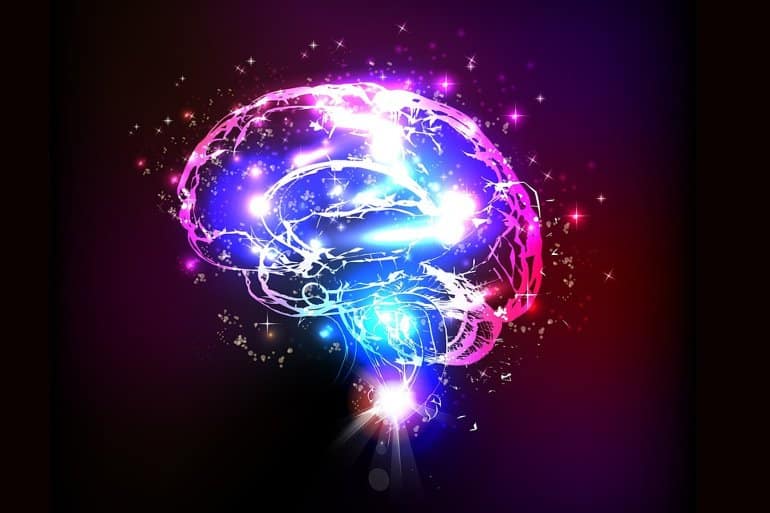 "The new data may suggest that the association of aluminum with extracellular senile plaques precedes that with intracellular aggregates of tau. These relationships with both amyloid-β and tau may account for the high levels of aluminum observed in the brain tissue of donors with familial AD versus those without a diagnosis of neurodegenerative disease," said Dr Mold.
"Tau and amyloid-beta are known to act in synergy to produce neurotoxicity in AD and our data provide new evidence for a role of aluminum in this process".
About this Alzheimer's disease research news
Source: IOS Press
Contact: Diana Murray – IOS Press
Image: The image is in the public domain
Original Research: Open access.
"Aluminum and Tau in Neurofibrillary Tangles in Familial Alzheimer's Disease" by Matthew John Mold et al. Journal of Alzheimer's Disease Reports
---
Abstract
Aluminum and Tau in Neurofibrillary Tangles in Familial Alzheimer's Disease
Background:
Familial Alzheimer's disease (fAD) is driven by genetic predispositions affecting the expression and metabolism of the amyloid-β protein precursor. Aluminum is a non-essential yet biologically-reactive metal implicated in the etiology of AD. Recent research has identified aluminum intricately and unequivocally associated with amyloid-β in senile plaques and, more tentatively, co-deposited with neuropil-like threads in the brains of a Colombian cohort of donors with fAD.
Objective:
Herein, we have assessed the co-localization of aluminum to immunolabelled phosphorylated tau to probe the potential preferential binding of aluminum to senile plaques or neurofibrillary tangles in the same Colombian kindred.
Methods:
Herein, we have performed phosphorylated tau-specific immunolabelling followed by aluminum-specific fluorescence microscopy of the identical brain tissue sections via a sequential labelling method.
Results:
Aluminum was co-localized with immunoreactive phosphorylated tau in the brains of donors with fAD. While aluminum was predominantly co-located to neurofibrillary tangles in the temporal cortex, aluminum was more frequently co-deposited with cortical senile plaques.
Conclusion:
These data suggest that the co-deposition of aluminum with amyloid-β precedes that with neurofibrillary tangles. Extracellularly deposited amyloid-β may also be more immediately available to bind aluminum versus intracellular aggregates of tau. Therapeutic approaches to reduce tau have demonstrated the amelioration of its synergistic interactions with amyloid-β, ultimately reducing tau pathology and reducing neuronal loss. These data support the intricate associations of aluminum in the neuropathology of fAD, of which its subsequent reduction may further therapeutic benefits observed in ongoing clinical trials in vivo.