Through a combination of genetic and psychological testing, researchers have identified factors that mitigate against PTSD. In combat, soldiers who avoided threats were more likely to develop PTSD as a result of traumatic experiences, the study found.
Changes in microglia underlie depressive symptoms brought on by exposure to chronic stress, a new study reports.
Researchers have identified neurons in the mucosal tissue that detect infection and hasten the response of immune cells.
A new study suggests carriers of a genetic mutation in the serotonin 2B receptor may be protected from obesity and insulin resistance.
A new skill artificial intelligence app for smart speakers like Google Home and Amazon Echo can detect the gasping sounds of agonal breathing and call for help. The AI can detect breathing events with 97% accuracy from up to 20 meters away.
A paralyzed person is expected to make the first kick in the World Cup this year, thanks to a new brain controlled exoskeleton with a sense of touch, designed by researchers at TUM.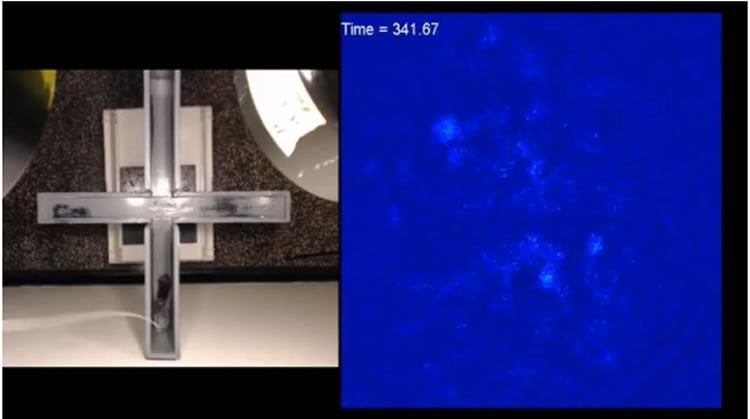 Researchers reveal in mice, certain cells within the hippocampus fire when the animal is anxious and this triggers anxiety related behaviors to occur.
Older adults who took brief, weekly "awe walks" for eight weeks reported improvements in positive emotions and a decrease in daily life stress.
Men with a more fragile sense of masculinity, or whose feelings of masculinity rely more on others, are more likely to act aggressively in order to prove their masculinity.
People who experience "brain fog" and other neurological problems following COVID-19 infection may be suffering from PTSD, researchers report.
A newly developed reparative hydrogel, which researchers are dubbing "brain glue", protects against loss of brain tissue following a TBI and can aid in functional neural repair.