Researchers have identified neurons that help to initiate an escape from danger response in fruit flies.
Inhibition of the P2X4 protein receptor in sensory neurons decreases sensitivity to touch, a new study reports. The findings could have implications for the development of new topical treatments for psoriasis and dermatitis.
Duke researchers have discovered head and facial sensory neurons are directly wired into one of the brain's main emotional signaling hubs. Sensory neurons throughout the rest of the body are indirectly connected to the system. The findings help explain why head and face pains are more emotionally draining than other pains.
Researchers reveal a neurotransmitter implicated in the itch sensation plays no role in the transmission of pain sensations.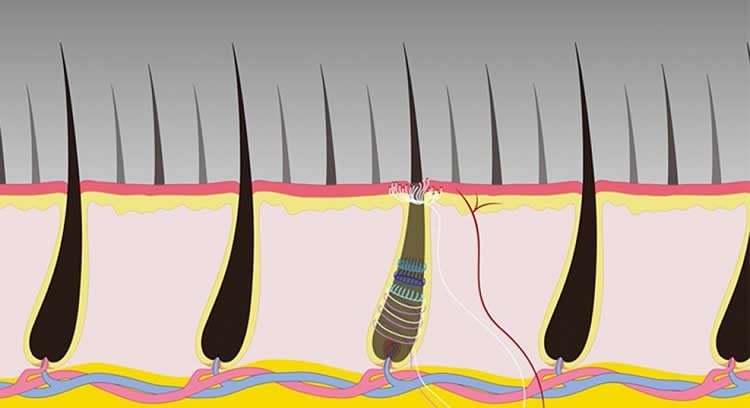 NIH researchers have identified a specific type of sensory neurons which become activated as a result of pulling a single hair.
Harvard researchers reveal neurons associated with memory formation may be far more flexible than previously believed. They report their findings point to plasticity in neural networks that help with the integration of new information.