Researchers reveal a neurotransmitter implicated in the itch sensation plays no role in the transmission of pain sensations.
Study points to the evolutionary and developmental similarities between sensory cells in the inner ear and skin.
Researchers have successfully recreated the whisker map a mouse creates of its surroundings to help it navigate the world, catch food and avoid predators.
Studying bats, researchers discover how the sense of touch plays a key role in powered flight.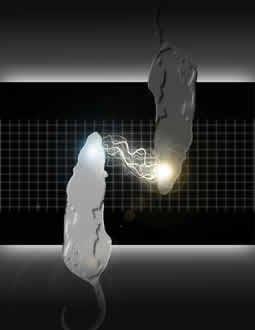 Researchers electronically linked the brains of pairs of rats for the first time, enabling them to communicate directly to solve simple behavioral puzzles. A further test of this work successfully linked the brains of two animals thousands of miles apart - one in Durham, N.C., and one in Natal, Brazil.
A new study provides insights into networks of interneurons that carry out essential motor and sensory duties.