Better glucose control can improve brain structure and function in young people with Type 1 diabetes.
Low HDL and high triglyceride levels in the blood at 35 were associated with an increased risk of developing Alzheimer's disease later in life. Additionally, higher glucose levels between 51 and 60 were linked to a higher risk of Alzheimer's.
A new study in mice found excessive sugar intake during puberty could be an environmental risk factor for the development of psychiatric disorders in those with genetic predispositions.
In the early stages of neurodegenerative diseases, microglia consume glucose to a greater extent than previously believed. The findings may serve as a new biomarker for a range of neurodegenerative disorders.
Higher glucose levels detected by a two-hour glucose test were an accurate predictor of poorer performance in tests of episodic memory ten years later.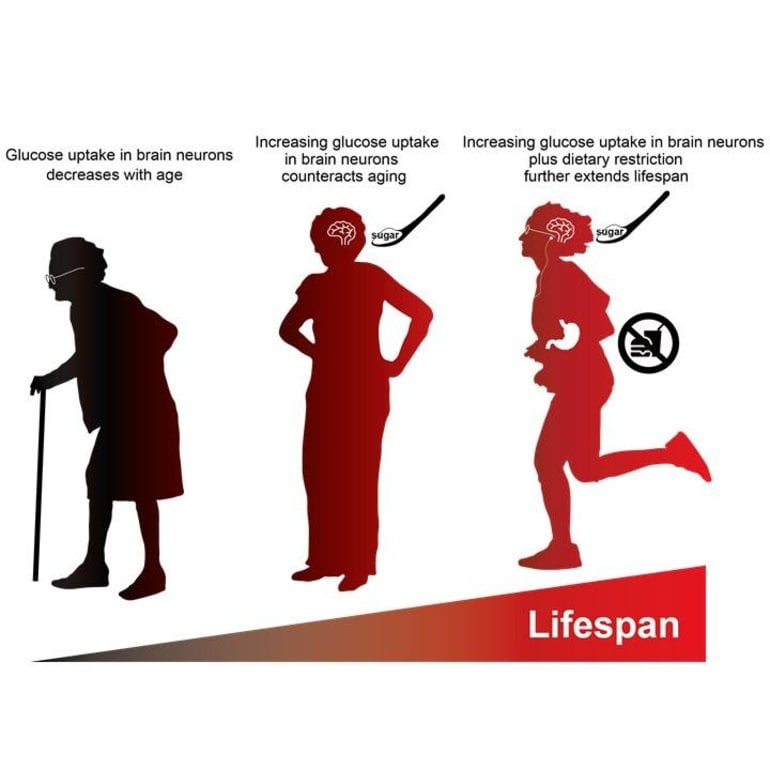 Better glucose uptake compensates for age-related motor deterioration and extends lifespan in fruitflies.
PBDEs, common flame retardants found on household furniture, caused an increased risk of diabetes in mice only exposed to the chemicals through their mother's milk. In addition to increased glucose intolerance, researchers also noted higher levels of endocannabinoid in the livers of the offspring of mice exposed to PBDEs.
Alzheimer's disease may be driven by excessive fructose metabolism in the brain. The findings shed light on why diseases, such as diabetes and obesity, are linked to an increased risk of Alzheimer's.
Researchers have uncovered a neural mechanism in female mice that shifts estrogen from playing a protective role in glucose metabolism to a disruptive one.
Alcoholic coolers that contain 10% alcohol and 25% high-fructose corn syrup increase the risk of problem drinking, a new study reports.