Summary: Sleep spindles assist with the processing of relevant memories during sleep and help boost memory consolidation, researchers report.
Source: University of York.
Scientific study has already shown that memories are better remembered after sleep than wakefulness. Recently acquired information is thought to be 'reactivated' and strengthened in the sleeping brain.
The researchers, in collaboration with scientists at the University of Birmingham, have now demonstrated that there is a particular pattern of brain activity that supports this reactivation process.
Sleep spindles, the short bursts of activity in the brain during sleep, are enhanced when memories are reactivated. This new study has also shown that the content of reactivated memories can be decoded at the time that spindles occur.
Dr Scott Cairney, from the University of York's Department of Psychology, said: "We are quite certain that memories are reactivated in the brain during sleep, but we don't know the neural processes that underpin this phenomenon.
"Sleep spindles have been linked to the benefits of sleep for memory in previous research, so we wanted to investigate whether these brain waves mediate reactivation. If they support memory reactivation, we further reasoned that it could be possible to decipher memory signals at the time that these spindles took place."
The research findings could be important for enhancing understanding of how the brain learns and retains information. Improving knowledge of the mechanisms that are active during sleep could also have implications for further study into memory conditions that arise as a result of these mechanisms failing.
Reactivating memories during sleep occurs spontaneously, but to understand the impacts of this mechanism, the researchers devised a simple test that would allow them to see the reactivation in a controlled manner.
Dr Cairney said: "We asked participants in our study to learn associations between words and pictures of objects or scenes before a nap. Half of the words were then replayed during the nap to trigger the reactivation of the newly learned picture memories
"When the participants woke after a good period of sleep, we presented them again with the words and asked them to recall the object and scene pictures. We found that their memory was better for the pictures that were connected to the words that were presented in sleep, compared to those words that weren't."
The team monitored brain activity during sleep using an electroencephalogram (EEG) machine and this showed them that sleep spindles occurred when memories were reactivated by the presentation of the associated words.
Dr Bernhard Staresina, of the University of Birmingham's School of Psychology, said: "Direct induction of sleep spindles – for example, by stimulating the brain with electrodes – perhaps combined with targeted memory reactivation, may enable us to further improve memory performance while we sleep.
"Our data suggest that spindles facilitate processing of relevant memory features during sleep and that this process boosts memory consolidation."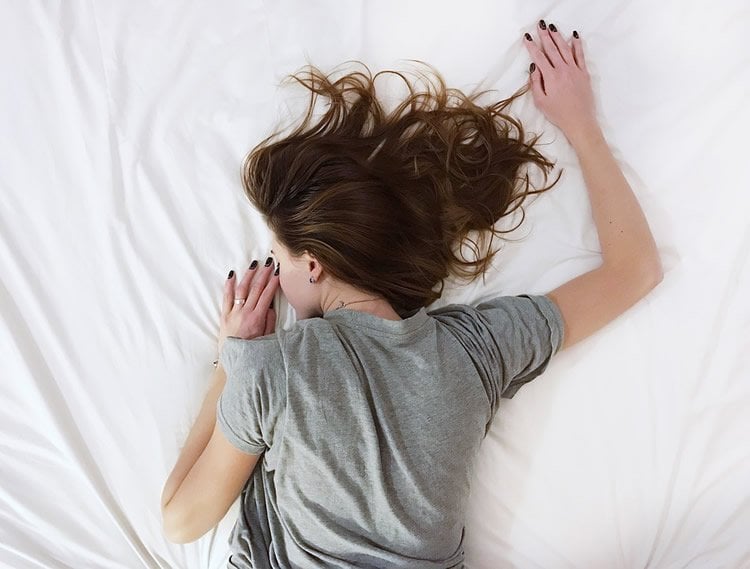 Importantly, the researchers were able to differentiate the brain signals associated with reactivated objects and scenes. This demonstrates that spindles produces a specific code for the content of reactivated memories; a process that may underpin our ability to remember more after sleep.
Dr Cairney said: "When you are awake you learn new things, but when you are asleep you refine them, making it easier to retrieve them and apply them correctly when you need them the most. This is important for how we learn but also for how we might help retain healthy brain functions."
About this neuroscience research article
Funding: Open access funded by Wellcome Trust.
Source: Samantha Martin – University of York
Publisher: Organized by NeuroscienceNews.com.
Image Source: NeuroscienceNews.com image is in the public domain.
Original Research: Open access research in Current Biology.
doi:10.1016/j.cub.2018.01.087
Cite This NeuroscienceNews.com Article
[cbtabs][cbtab title="MLA"]University of York "Memories Can Be Decoded from Brain Waves During Sleep." NeuroscienceNews. NeuroscienceNews, 8 March 2018.
<https://neurosciencenews.com/memory-sleep-brain-waves-8603/>.[/cbtab][cbtab title="APA"]University of York (2018, March 8). Memories Can Be Decoded from Brain Waves During Sleep. NeuroscienceNews. Retrieved March 8, 2018 from https://neurosciencenews.com/memory-sleep-brain-waves-8603/[/cbtab][cbtab title="Chicago"]University of York "Memories Can Be Decoded from Brain Waves During Sleep." https://neurosciencenews.com/memory-sleep-brain-waves-8603/ (accessed March 8, 2018).[/cbtab][/cbtabs]
---
Abstract
Memory Consolidation Is Linked to Spindle-Mediated Information Processing during Sleep
Highlights
•We cued memory reactivation in sleep to investigate the functional role of spindles
•Memory cueing bolstered retrieval performance the following day
•Relative to control stimuli, memory cues evoked a surge in fast spindle activity
•Memory content could be reliably decoded during this spindle increase
Summary
How are brief encounters transformed into lasting memories? Previous research has established the role of non-rapid eye movement (NREM) sleep, along with its electrophysiological signatures of slow oscillations (SOs) and spindles, for memory consolidation. In related work, experimental manipulations have demonstrated that NREM sleep provides a window of opportunity to selectively strengthen particular memory traces via the delivery of auditory cues, a procedure known as targeted memory reactivation (TMR). It has remained unclear, however, whether TMR triggers the brain's endogenous consolidation mechanisms (linked to SOs and/or spindles) and whether those mechanisms in turn mediate effective processing of mnemonic information. We devised a novel paradigm in which associative memories (adjective-object and adjective-scene pairs) were selectively cued during a post-learning nap, successfully stabilizing next-day retention relative to non-cued memories. First, we found that, compared to novel control adjectives, memory cues evoked an increase in fast spindles. Critically, during the time window of cue-induced spindle activity, the memory category linked to the verbal cue (object or scene) could be reliably decoded, with the fidelity of this decoding predicting the behavioral consolidation benefits of TMR. These results provide correlative evidence for an information processing role of sleep spindles in service of memory consolidation.
Feel free to share this Neuroscience News.