Summary: Deep learning technology can accurately reflect a person's risk of cognitive decline and Alzheimer's disease based on brain age.
Source: USC
The human brain holds many clues about a person's long-term health — in fact, research shows that a person's brain age is a more useful and accurate predictor of health risks and future disease than their birthdate.
Now, a new artificial intelligence (AI) model that analyzes magnetic resonance imaging (MRI) brain scans developed by USC researchers could be used to accurately capture cognitive decline linked to neurodegenerative diseases like Alzheimer's much earlier than previous methods.
Brain aging is considered a reliable biomarker for neurodegenerative disease risk. Such risk  increases when a person's brain exhibits features that appear "older" than expected for someone of that person's age. By tapping into the deep learning capability of the team's novel AI model to analyze the scans, the researchers can detect subtle brain anatomy markers that are otherwise very difficult to detect and that correlate with cognitive decline.
Their findings, published on Tuesday, January 2, in the journal Proceedings of the National Academy of Sciences, offer an unprecedented glimpse into human cognition.  
"Our study harnesses the power of deep learning to identify areas of the brain that are aging in ways that reflect a cognitive decline that may lead to Alzheimer's," said Andrei Irimia, assistant professor of gerontology, biomedical engineering, quantitative & computational biology and neuroscience at the USC Leonard Davis School of Gerontology and corresponding author of the study.
"People age at different rates, and so do tissue types in the body. We know this colloquially when we say, 'So-and-so is forty, but looks thirty. The same idea applies to the brain. The brain of a forty-year-old may look as 'young' as the brain of a thirty-year-old, or it may look as 'old' as that of a sixty-year-old."
A more accurate alternative to existing methods
Irimia and his team collated the brain MRIs of 4,681 cognitively normal participants, some of whom went on to develop cognitive decline or Alzheimer's disease later in life.
Using these data, they created an AI model called a neural network to predict participants' ages from their brain MRIs. First, the researchers trained the network to produce detailed anatomic brain maps that reveal subject-specific patterns of aging. They then compared the perceived (biological) brain ages with the actual (chronological) ages of study participants. The greater the difference between the two, the worse the participants' cognitive scores, which reflect Alzheimer's risk
The results show that the team's model can predict the true (chronological) ages of cognitively normal participants with an average absolute error of 2.3 years, which is about one year more accurate than an existing, award-winning model for brain age estimation that used a different neural network architecture.
"Interpretable AI can become a powerful tool for assessing the risk for Alzheimer's and other neurocognitive diseases," said Irimia, who also holds faculty positions with the USC Viterbi School of Engineering and USC Dornsife College of Letters, Arts and Sciences.
"The earlier we can identify people at high risk for Alzheimer's disease, the earlier clinicians can intervene with treatment options, monitoring, and disease management. What makes AI especially powerful is its ability to pick up on subtle and complex features of aging that other methods cannot and that are key in identifying a person's risk many years before they develop the condition."
Brains age differently according to sex
The new model also reveals sex-specific differences in how aging varies across brain regions. Certain parts of the brain age faster in males than in females, and vice versa.
Males, who are at higher risk of motor impairment due to Parkinson's disease, experience faster aging in the brain's motor cortex, an area responsible for motor function. Findings also show that, among females, typical aging may be relatively slower in the right hemisphere of the brain.
An emerging field of study shows promise for personalized medicine
Applications of this work extend far beyond disease risk assessment. Irimia envisions a world in which the novel deep learning methods developed as part of the study are used to help people understand how fast they are aging in general.
"One of the most important applications of our work is its potential to pave the way for tailored interventions that address the unique aging patterns of every individual," Irimia said.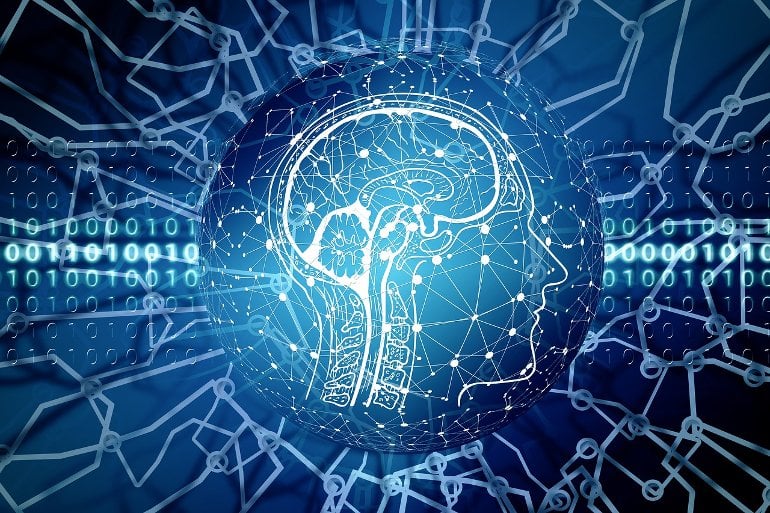 "Many people would be interested in knowing their true rate of aging. The information could give us hints about different lifestyle changes or interventions that a person could adopt to improve their overall health and well-being. Our methods could be used to design patient-centered treatment plans and personalized maps of brain aging that may be of interest to people with different health needs and goals."
About the study
Authors on the study include Phoebe Imms, Anar Amgalan, Nahian F. Chowdhury, Roy J. Massett, and Nikhil N. Chaudhari of the USC Leonard Davis School of Gerontology; and Chenzhong Yin, Mingxi Cheng, Xinghe Chen, Paul M. Thompson, and Paul Bogdan of the USC Viterbi School of Engineering; and colleagues from the Alzheimer's Disease Neuroimaging Initiative.
A.I. is grateful to Kenneth H. Buetow, Caleb E. Finch, Margaret Gatz, and Mara Mather for useful discussions.
Funding: The authors acknowledge Alexander S. Maher for assistance with data retrieval. P.E., A.A., N.F.C., R.J.M., N.N.C., and A.I. gratefully acknowledge the support from the (NIH) under grant R01 NS 100973, the US Department of Defense (DoD) under award W81-XWH-1810413, the James J. & Sue Femino Foundation, a Hanson-Thorell Research Scholarship, the Undergraduate Research Associate Program (URAP), and the Center for Undergraduate Research in Viterbi Engineering (CURVE) at the University of Southern California. C.Y., M.C., X.C., and P.B. gratefully acknowledge the support from the NSF under CAREER award CPS/CNS-1453860 and grants CCF-1837131, MCB-1936775, CNS-1932620, and CMMI-1936624, from the Okawa Foundation, from the Defense Advanced Research Projects Agency (DARPA) under a Young Faculty Award and a Director Award under grant N66001-17-1-4044, from a 2021 USC Stevens Center Technology Advancement Grant (TAG) award, from an Intel Faculty Award and from a Northrop Grumman grant. P.M.T. gratefully acknowledges the support from the NIH under grants R01 AG 058854, U01 AG 068057, R01 AG 060610, and P41 EB 015922.
Data collection and sharing for this project was funded by the Alzheimer's Disease Neuroimaging Initiative (ADNI) through NIH grant U01 AG 024904 and DoD ADNI through DoD award number W81-XWH-1220012. ADNI is funded by the National Institute on Aging, the National Institute of Biomedical Imaging and Bioengineering, and generous contributions from the following: AbbVie, Alzheimer's Association; Alzheimer's Drug Discovery Foundation; Araclon Biotech; BioClinica, Inc.; Biogen; Bristol-Myers Squibb Company; CereSpir, Inc.; Cogstate; Eisai Inc.; Elan Pharmaceuticals, Inc.; Eli Lilly and Company; EuroImmun; F. Hoffmann-La Roche Ltd and its affiliated company Genentech, Inc.; Fujirebio; GE Healthcare; IXICO Ltd.; Janssen Alzheimer Immunotherapy Research & Development, LLC.; Johnson & Johnson Pharmaceutical Research & Development, LLC.; Lumosity; Lundbeck; Merck & Co., Inc.; Meso Scale Diagnostics, LLC.; NeuroRx Research; Neurotrack Technologies; Novartis Pharmaceuticals Corporation; Pfizer Inc.; Piramal Imaging; Servier; Takeda Pharmaceutical Company; and Transition Therapeutics.
The Canadian Institutes of Health Research is providing funds to support ADNI clinical sites in Canada. Private sector contributions are facilitated by the Foundation for the NIH (http://www.fnih.org).
The ADNI grantee organization is the Northern California Institute for Research and Education, and the study is coordinated by the Alzheimer's Therapeutic Research Institute at the University of Southern California. ADNI data are disseminated by the Laboratory for Neuro Imaging at the University of Southern California. Data for this study were provided, in part, by the Human Connectome Project, WUMinn Consortium (Principal Investigators: David Van Essen and Kamil Ugurbil; 1 U54 MH 091657) funded by the 16 NIH Institutes and Centers that support the NIH Blueprint for Neuroscience Research and by the McDonnell Center for Systems Neuroscience at Washington University. Research reported in this publication was also supported by the National Institute on Aging of the NIH under award U01 AG 052564.
CamCAN funding was provided by the UK Biotechnology and Biological Sciences Research Council (grant number BB/H008217/1), together with support from the UK Medical Research Council and the University of Cambridge, UK. This research has been conducted using the UK Biobank Resource, under application numbers 11559 and 47656.
The views, opinions, and/or findings contained in this article are those of the authors and should not be interpreted as representing the official views or policies, either expressed or implied by the NIH, DARPA, DoD, NSF, or any other entity acknowledged here.
The funding sources had no role in the study design; in the collection, analysis, and interpretation of data; in the writing of the report; and in the decision to submit the article for publication.
About this AI and brain aging research news
Author: Nina Raffio
Source: USC
Contact: Nina Raffio – USC
Image: The image is in the public domain
Original Research: Closed access.
"Anatomically interpretable deep learning of brain age captures domain-specific cognitive impairment" by Andrei Irimia et al. PNAS
---
Abstract
Anatomically interpretable deep learning of brain age captures domain-specific cognitive impairment
The gap between chronological age (CA) and biological brain age, as estimated from magnetic resonance images (MRIs), reflects how individual patterns of neuroanatomic aging deviate from their typical trajectories. MRI-derived brain age (BA) estimates are often obtained using deep learning models that may perform relatively poorly on new data or that lack neuroanatomic interpretability.
This study introduces a convolutional neural network (CNN) to estimate BA after training on the MRIs of 4,681 cognitively normal (CN) participants and testing on 1,170 CN participants from an independent sample. BA estimation errors are notably lower than those of previous studies.
At both individual and cohort levels, the CNN provides detailed anatomic maps of brain aging patterns that reveal sex dimorphisms and neurocognitive trajectories in adults with mild cognitive impairment (MCI, N = 351) and Alzheimer's disease (AD, N = 359). In individuals with MCI (54% of whom were diagnosed with dementia within 10.9 y from MRI acquisition), BA is significantly better than CA in capturing dementia symptom severity, functional disability, and executive function. Profiles of sex dimorphism and lateralization in brain aging also map onto patterns of neuroanatomic change that reflect cognitive decline.
Significant associations between BA and neurocognitive measures suggest that the proposed framework can map, systematically, the relationship between aging-related neuroanatomy changes in CN individuals and in participants with MCI or AD. Early identification of such neuroanatomy changes can help to screen individuals according to their AD risk.