Summary: Researchers look to transdermal electrical neuromodulation to help boost performance and memory.
Source: Arizona State University.
An Arizona State University researcher is working on ways to make you smarter by electrically stimulating your brain.
The work focuses on applications for boosting the performance of troops involved in military operations, especially those deployed in combat environments. But the treatment might also be used to improve athletic, academic, or musical performance.
Stephen Helms Tillery, an Arizona State University neuroscientist, has been awarded funding from the U.S. Defense Advanced Research Projects Agency for a four-year study to develop a method of brain stimulation that may boost learning and retention up to 30 percent. His research is one of eight new multi-institutional research projects being coordinated under DARPA's Targeted Neuroplasticity Training program.
"We're excited because we anticipate developing noninvasive methods of enhancing cognitive performance, motor performance and sensory performance that would make people a lot better at a lot of things," he said.
Helms Tillery's approach involves stimulating the brain through a method called Transdermal Electrical Neuromodulation so it learns more quickly, more efficiently and with increased recall. He and his collaborators will experiment with ways to deliver that stimulation using arrays of electrodes placed in various configurations on the scalp. Electrical current will then be passed through the scalp to targeted neuromodulatory centers in the brain stem.
Certain neuromodulators — chemicals that affect transmission between cells — have broad physiological impacts such as arousal and attention.
The goal is to activate specific parts of the brain in the hope of producing physiological changes that stimulate cognitive powers that, for example, could heighten an individual's mental awareness and concentration.
"What we think we can do is increase neuroplasticity, which will make the brain more receptive to learning things and figuring out what new things it needs to learn," explains Helms Tillery, who directs the Sensorimotor Research Group at ASU.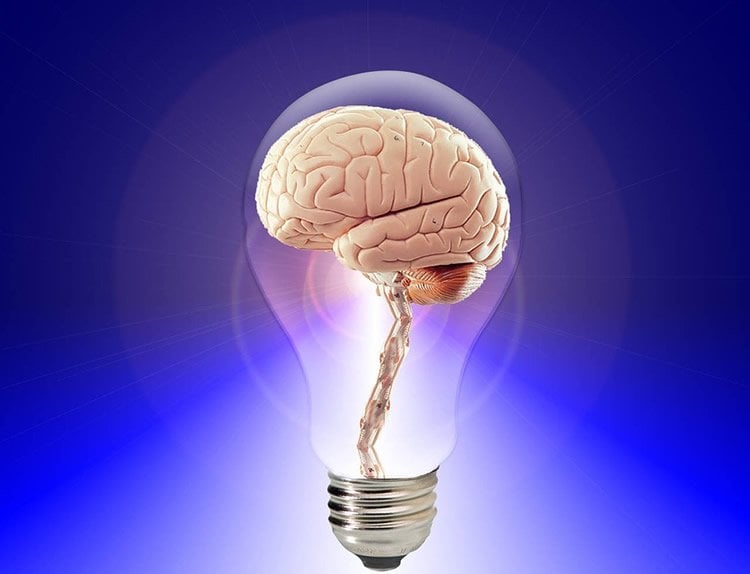 "The one we'll be focusing on is norepinephrine," said Helms Tillery, an associate professor in ASU's School of Biological and Health Systems Engineering in the Ira A. Fulton Schools of Engineering. "You can think of it as the big fight-or-flight hormone in the brain."
If it's 2 a.m. and you hear a door open in your house, you will be alert, processing information, making a decision and taking action. That's norepinephrine working.
Sensory systems have access to the brain stem nucleus, the locus coeruleus, which releases norepinephrine.
"We think that nucleus can be accessed by activating the nerves that enervate our face," Helms Tillery said. "We're going to try to access that nucleus by activating these nerves."
Helms Tillery will be looking for changes in behaviors in restricted circumstances, doing facial recognition, sensory motor mapping (responding to a visual signal with an action directed toward that signal) and sensory processing.
"There is some evidence your senses can be sharpened using the same mechanisms," he said. If you give some kind of stimulation, like a touch, a sound or a flash of light, there is a change in electrical activity that can be measured in the brain.
"We're going to see if we can change that electrical signature by pairing it with this cranial stimulation," Helms Tillery said.
He will record areas in the brain related to vision, perception and decision-making.
"We'll see if we can change the physiology of those areas with the stimulation," he said.
He hopes to see a 15 percent increase in performance in the first three years and a 30 percent increase in the final two years of the project.
The ASU-led team will zero in on what neuromodulation techniques can do to improve the cognitive performance of military sharpshooters and soldiers who operate drone technologies. An emphasis will be ratcheting up soldiers' abilities to rapidly process information, make decisions and act effectively in battlefield scenarios.
About this neuroscience research article
Funding: The recently announced DARPA grant for the project provides for up to $5.3 million over four years.
Source: John German – Arizona State University
Image Source: NeuroscienceNews.com image is in the public domain.
Original Research: We will provide more information on this research as it becomes available.
Cite This NeuroscienceNews.com Article
[cbtabs][cbtab title="MLA"]Arizona State University "Research Seeks to Boost Memory and Performance with Targeted Electrical Stimulation." NeuroscienceNews. NeuroscienceNews, 27 April 2017.
<https://neurosciencenews.com/transdermal-electrical-neuromodulation-6526/>.[/cbtab][cbtab title="APA"]Arizona State University (2017, April 27). Research Seeks to Boost Memory and Performance with Targeted Electrical Stimulatione. NeuroscienceNew. Retrieved April 27, 2017 from https://neurosciencenews.com/transdermal-electrical-neuromodulation-6526/[/cbtab][cbtab title="Chicago"]Arizona State University "Research Seeks to Boost Memory and Performance with Targeted Electrical Stimulation." https://neurosciencenews.com/transdermal-electrical-neuromodulation-6526/ (accessed April 27, 2017).[/cbtab][/cbtabs]
Feel free to share this Neuroscience News.