Phase precession plays a critical role in the human brain. Not only does it link sequential positions, but it also plays a role in abstract progression to a specific goal.
Computer-generated, or virtual humans, prove to be just as good as humans in helping people practice leadership skills.
Virtual reality can help reduce painful sensations following touch people with nerve damage experience.
Within four hours of using a new virtual reality smartphone app, those with a fear of heights report a significant reduction of their fears in real-life situations.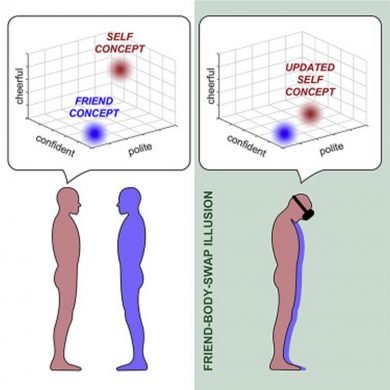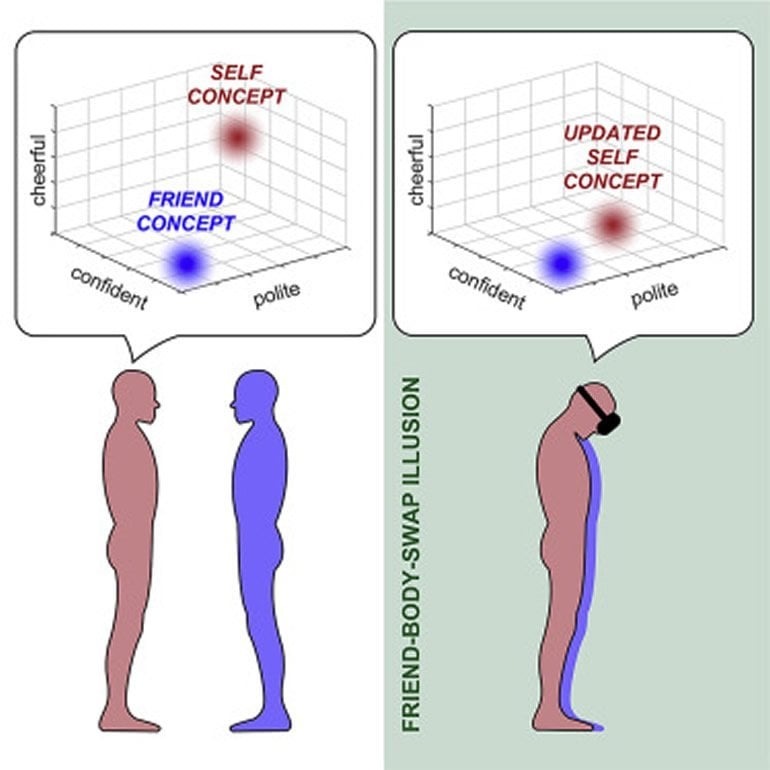 Friends who "swapped bodies" using virtual reality to generate the perceptual illusion found their beliefs about their personalities altered to become more similar to the beliefs about their friends' personalities. Findings suggest that when our mental self-concept doesn't match our physical self, our memories become impaired.
First-person embodiment via virtual reality could help to treat those with empathy disorders. It could also assist violent offenders to develop an ability to empathize with their victims.
Virtual reality study reveals we perceive ourselves as more attractive when we view ourselves from a third-person perspective.
Virtual reality test could help reduce falls and related injuries in people with multiple sclerosis.
In comparison to a placebo group, test subjects exposed to marijuana were more likely to form false memories based on incorrect information.
Virtual reality study reveals people plan movements and anticipate the force of gravity by "seeing it" through visual cues rather than "feeling it."