D-Cycloserine, an antibiotic used for the treatment of tuberculosis, increases the effectiveness of transcranial magnetic stimulation for those with major depressive disorder.
Hydroxychloroquine shows promise for reducing some of the debilitating systems associated with primary progressive multiple sclerosis, a new study reports.
A new mouse study reveals that exposure to BPA at levels 25 times lower than deemed safe has an impact on brain development.
Children and young adults with a specific variant of the PTPRD gene are at greater risk of developing obsessive-compulsive disorder.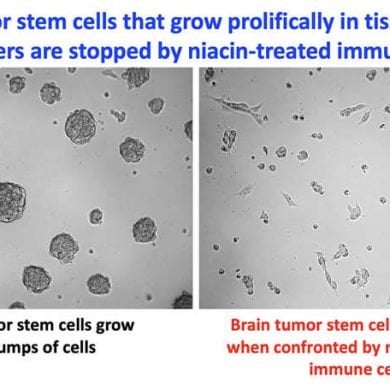 Combining niacin, or vitamin B3, with chemotherapy, helped slow the progression and increase life span in mouse models of glioblastoma.
A new study reveals caffeine therapy appears to have benefits for healthy brain development in children born prematurely. Researchers report preterm babies given caffeine therapy had better cognitive scores, reduced odds of cerebral palsy and less hearing impairments as toddlers.
A new study challenges conventional thought on the origins of multiple sclerosis. Researchers say biochemical injury to myelin appears to trigger an immune response that leads to additional damage as a result of inflammation. The new theory challenges the view that MS is primarily at autoimmune disease at origin.
Researchers report ependymal cells may play an important role in the regulation of neural stem cell function.
A new study reveals being exposed to those who are stressed can alter our brains on a cellular level.