Genetically engineered mice with a human gene for schizophrenia and who were exposed to lead early in life, exhibited behavioral and structural changes in the brain consistent with schizophrenia. Researchers believe their findings show a synergistic effect between lead exposure and the schizophrenia gene.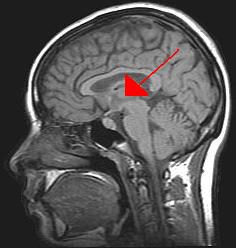 Using neuroimaging, researchers discovered glutamate levels are abnormally high in people with restless leg syndrome. The higher the level of glutamate in patients with RLS, the less sleep they were able to get.
Researchers upend a long-held view about the basic functioning of a key receptor molecule involved in signaling between neurons. The study describes how a compound linked to Alzheimer's disease impacts NMDA receptors and weakens synaptic connections between brain cells.
Scientists have now identified a specific dysfunction in neuronal circuits that is caused by autism. The scientists also report about their success in reversing these neuronal changes in mouse models.
Boosts Sociability, Quells Repetitiveness – NIH Study National Institutes of Health researchers have reversed behaviors in mice resembling two of...
A recent study finds that a new compound reverses many of the major symptoms associated with Fragile X syndrome (FXS),...