Summary: Delusional thinking is associated with slower alterations in personal belief, a new study reports. People who suffer more delusions also tend to seek out more information prior to making a guess, contradiction previous findings that those with psychosis are more prone to 'jump to conclusions'.
Source: Columbia University Irving Medical Center
Delusions are one of the most common symptoms of psychosis, but little is known about what causes them. A new study from researchers at Columbia University and New York State Psychiatric Institute offers insight into the development of delusions, which could lead to better treatments for people with psychosis.
The findings were published in Brain.
An estimated 80-90 percent of individuals with schizophrenia and other psychotic disorders experience delusions — false, but strongly held, beliefs that can be distressing and debilitating. Researchers have long suspected that delusions are caused by alterations in the ability to make inferences, which relies on observable evidence to shape beliefs. However, previous experiments have suggested that other cognitive processes may be involved.
"The experiments typically used to understand the link between inference and delusions have focused on cognitive and decision-making skills, but they haven't conclusively shown a link between inference-making and delusion severity," says Guillermo Horga, MD, PhD, the Florence Irving Assistant Professor of Psychiatry at Columbia University Vagelos College of Physicians and Surgeons and lead author of the paper. "We developed a novel experiment to determine whether delusions stem from abnormalities in inference."
In the experiment, Horga and his team asked 26 adults with schizophrenia, including 12 who were being treated with antipsychotic medications, and 25 healthy individuals to draw beads from one of two hidden jars. Participants were given money, which could be used to bet on the identity of the hidden jar. They were told that drawing additional beads would help them bet correctly, though it would diminish their winnings. Throughout the experiment, they were asked to rate the odds of their bet on the identity of the jar.
"We found that patients who experienced more severe delusions tended to seek more information in the task before making a guess than their less-delusional counterparts. This is a truly novel finding, and it helps confirm the fact that rigidity is an important part of delusional beliefs," says Horga.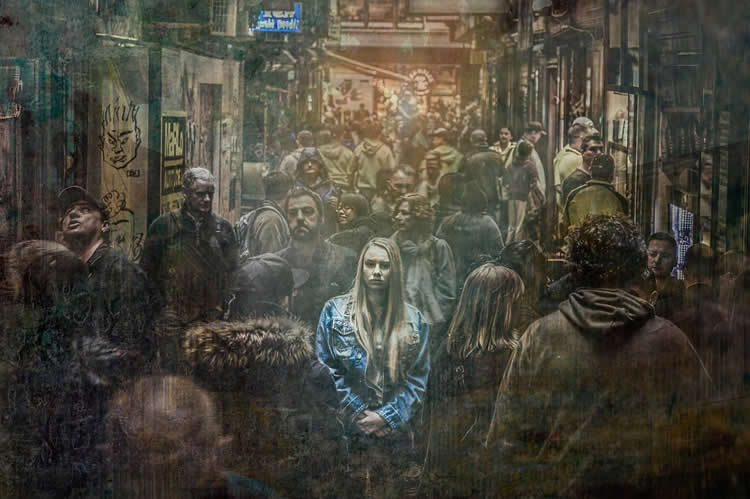 Using computational modeling, the researchers developed a quantitative framework casting delusions as "sticky" beliefs that evolve in an unusually slow way. This may explain why delusional patients seek more information than non-delusional individuals. It could also help to identify new treatment approaches, such as neurostimulation of the prefrontal brain areas involved in updating beliefs, or cognitive training to shape inference-making.
"Previous work suggested that psychotic patients 'jump to conclusions,' but in our study, we saw that individuals with more delusional beliefs took more beads from the jar before they made up their minds," Horga continues. "While participants with schizophrenia jumped to conclusions more than healthy individuals, delusions specifically were associated with slower change in individuals' beliefs."
Jeffrey Lieberman, MD, Lawrence C. Kolb Professor and Chairman of Psychiatry at Columbia University Vagelos College of Physicians and Surgeons, commented that "delusions are among the most common and intractable symptoms of psychotic disorders. This innovative research casts delusions in a new context which allows for novel cognitive therapeutic approaches aimed at preventing and disrupting delusional thoughts."
Funding: The study was supported by grant K23-MH101637 (PI: GH) as well as a pilot grant awarded by the Sydney R. Baer Jr. Foundation (PI: GH).
The authors report no financial or other conflicts of interest.
About this neuroscience research article
Source:
Columbia University Irving Medical Center
Media Contacts:
Eian Kantor – Columbia University Irving Medical Center
Image Source:
The image is in the public domain.
Original Research: Closed access
"A distinct inferential mechanism for delusions in schizophrenia"
Seth C Baker Anna B Konova Nathaniel D Daw Guillermo Horga
Brain, awz051, https://doi.org/10.1093/brain/awz051
Published: 21 March 2019 doi:10.1093/brain/awz051
Abstract
A distinct inferential mechanism for delusions in schizophrenia
Delusions, a core symptom of psychosis, are false beliefs that are rigidly held with strong conviction despite contradictory evidence. Alterations in inferential processes have long been proposed to underlie delusional pathology, but previous attempts to show this has failed to yield compelling evidence for a specific relationship between inferential abnormalities and delusional severity in schizophrenia. Using a novel, incentivized information-sampling task (a modified version of the beads task), alongside well-characterized decision-making tasks, we sought a mechanistic understanding of delusions in a sample of medicated and unmedicated patients with schizophrenia who exhibited a wide range of delusion severity. In this novel task, participants chose whether to draw beads from one of two hidden jars or to guess the identity of the hidden jar, in order to minimize financial loss from a monetary endowment and concurrently reported their probability estimates for the hidden jar. We found that patients with higher delusion severity exhibited increased information seeking (i.e. increased draws-to-decision behavior). This increase was highly specific to delusion severity as compared to the severity of other psychotic symptoms, working-memory capacity, and other clinical and socio-demographic characteristics. Delusion-related increases in information seeking were present in unmedicated patients, indicating that they were unlikely due to antipsychotic medication. In addition, after adjusting for delusion severity, patients as a whole exhibited decreased information seeking relative to healthy individuals, a decrease that correlated with lower socioeconomic status. Computational analyses of reported probability estimates further showed that more delusional patients exhibited abnormal belief updating characterized by stronger reliance on prior beliefs formed early in the inferential process, a feature that correlated with increased information seeking in patients. Other decision-making parameters that could have theoretically explained the delusion effects, such as those related to subjective valuation, were uncorrelated with both delusional severity and information seeking among the patients. In turn, we found some preliminary evidence that subjective valuation (rather than belief updating) may explain group differences in information seeking unrelated to delusions. Together, these results suggest that abnormalities in belief updating, characterized by stronger reliance on prior beliefs formed by incorporating information presented earlier in the inferential process, maybe a core computational mechanism of delusional ideation in psychosis. Our results thus provide direct empirical support for an inferential mechanism that naturally captures the characteristic rigidity associated with delusional beliefs.
Feel free to share this Neuroscience News.