Artificial Intelligence
Artificial Intelligence articles involve programming, neural engineering, artificial neural networks, artificial life, a-life, floyds, boids, emergence, machine learning, neuralbots, neuralrobotics, computational neuroscience and more involving A.I. research.
Scientists model brain structure to help computers recognize objects An essential question confronting neuroscientists and computer vision researchers alike is...
Innovative machine learning method anticipates neurocognitive changes, similar to predictive text-entry for cell phones, internet search engines At UCLA's Laboratory...
Molecular soup exhibits brainlike behavior Artificial intelligence has been the inspiration for countless books and movies, as well as the...
Your Brain on Androids Ever get the heebie-jeebies at a wax museum? Feel uneasy with an anthropomorphic robot? What about...
TAU team connects neurons to computers to decipher the enigmatic code of neuronal circuits Machine logic is based on human...
Brain research predicts premeditated actions Bringing the real world into the brain scanner, researchers at The University of Western Ontario...
Biomedical engineers analyze and duplicate the neural mechanism of learning in rats Scientists have developed a way to turn memories...
Researchers create functioning synapse using carbon nanotubes. Devices might be used in brain prostheses, or combined into a massive network...
Simplifying cyborg circuitry using human blood Could electronic components made from human blood be the key to creating cyborg interfaces?...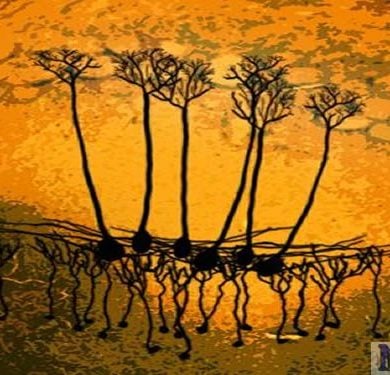 There are billions of neurons in the brain and at any given time tens of thousands of these neurons might...