Listeners rely on a number of acoustic features to make the distinction between drum music and drum "speech".
Ear infections and other conditions that cause hearing loss to one ear can cause nerve damage if left untreated. The damage may render the sufferer to difficulties in speech recognition and processing.
Noise-induced hearing loss and hearing loss due to aging have different effects on sound processing in the brain. Researchers suggest each type of hearing loss should have its own specific treatment.
A new study reveals how the brain processes sound and how quickly neurons transition from processing the sound of speech to the language based words.
According to researchers, the speed at which a person speaks influences the way we hear and understand upcoming words. A new study reports our brain waves synchronize to speech rate, influencing how we hear and perceive words.
Researchers report the brain re-evaluates the interpretation of speech sounds the moment subsequent sounds are heard in order to update interpretations as necessary.
Researchers report the motion and configuration of a speaker's lips are key when it comes to others being able to distinguish between vowels in speech.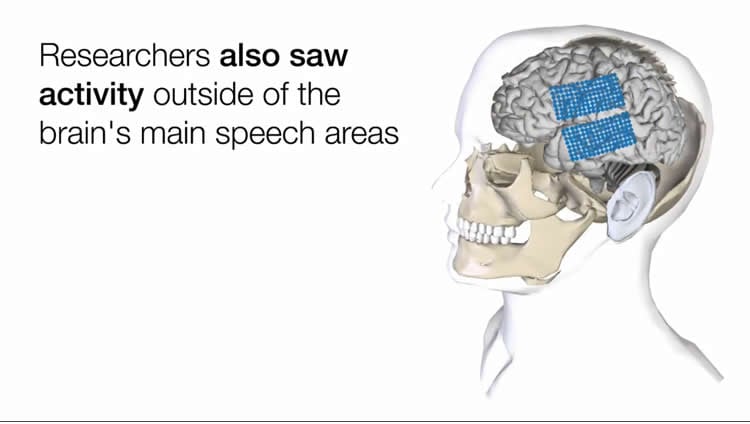 A new study identifies a neural mechanism that allows the brain to compensate for speech sounds when they are obscured by noise.
While Western people tend to look at lip movement when communicating, a new study reports Japanese people are less influenced by looking at the mouth when communicating.