Activation of the immune system oscillates throughout the day, peaking just before we wake.
Researchers have identified a direct cellular interaction between the nervous system and the immune system. Pain sensing neurons around the lymph nodes can modulate lymph node activity.
In aging mice, chronic inflammatory processes lead lymphoma cells which entered the brain to be retained, rather than released directly back into the blood.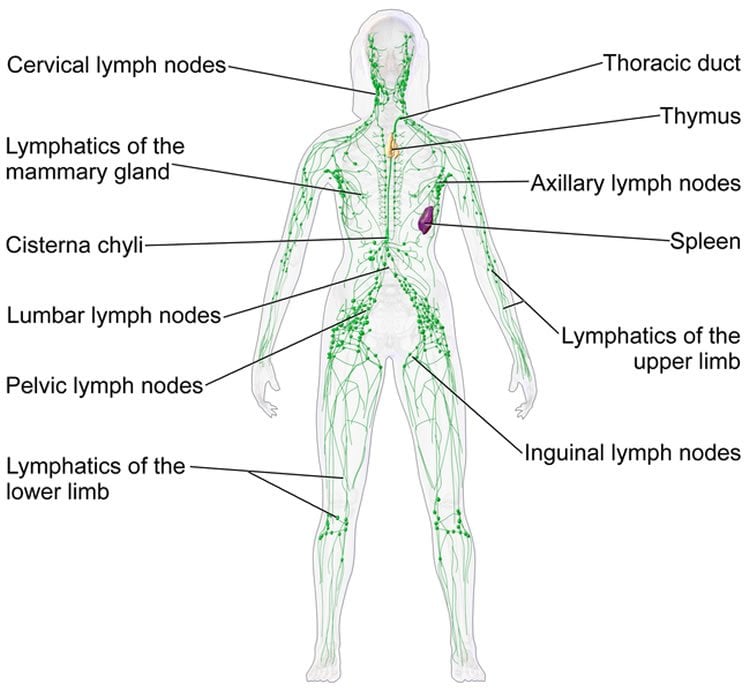 Researchers have identified the signaling molecules that activate the lymphatic pathway. The study also identified the cells that produce the signaling molecule and how they are used in lymphatic development.
Researchers have discovered lymphatic vessels carry previously unknown messages from the brain to the immune system that triggers multiple sclerosis. Blocking the messages may provide new treatment options for the disease.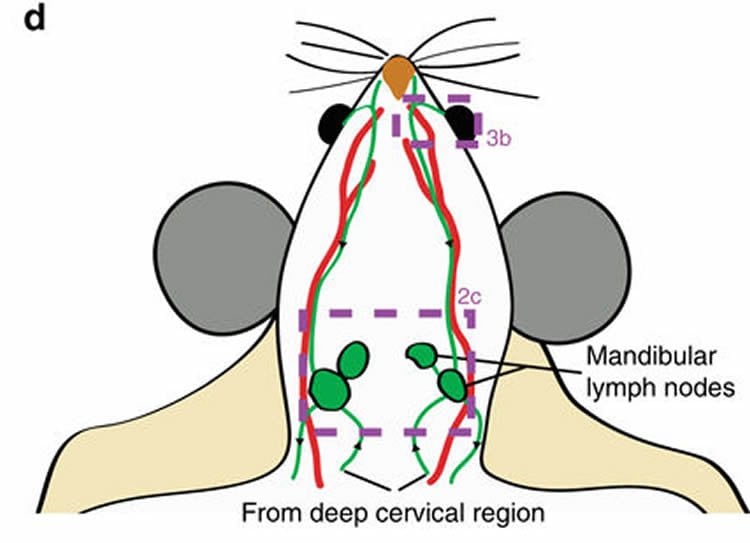 A new study in Nature Communications refutes long standing belief, reporting that cerebrospinal fluid exits the cranial cavity via lymph vessels.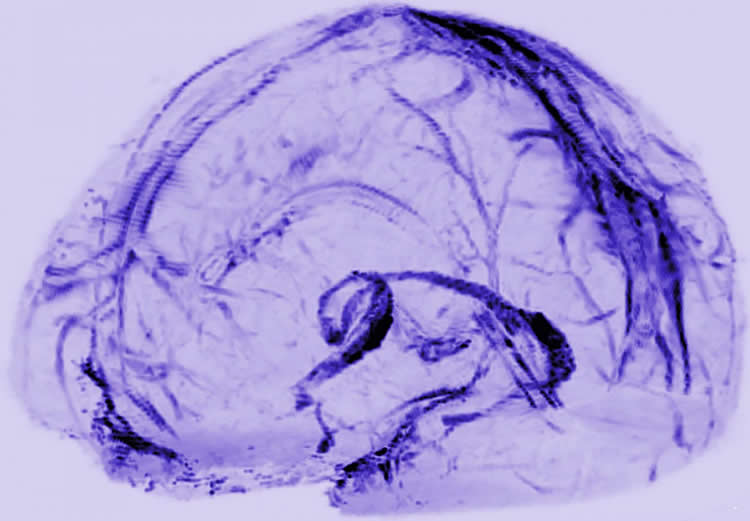 A new study in eLife provides evidence that our brains may drain waste via our lymphatic vessels. The vessels may act as a 'pipeline' between the brain and immune system. Researchers say the findings could alter the way we think about how the brain and immune system inter-relate.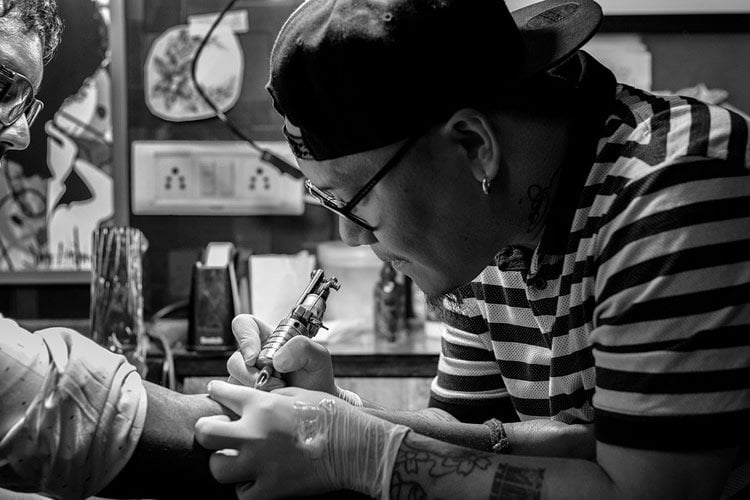 A new study reveals nanoparticles from tattoo ink travels into the body and reaches the lymph nodes. Researchers have collected visual evidence showing lymph nodes tinted with the colors of a person's tattoos.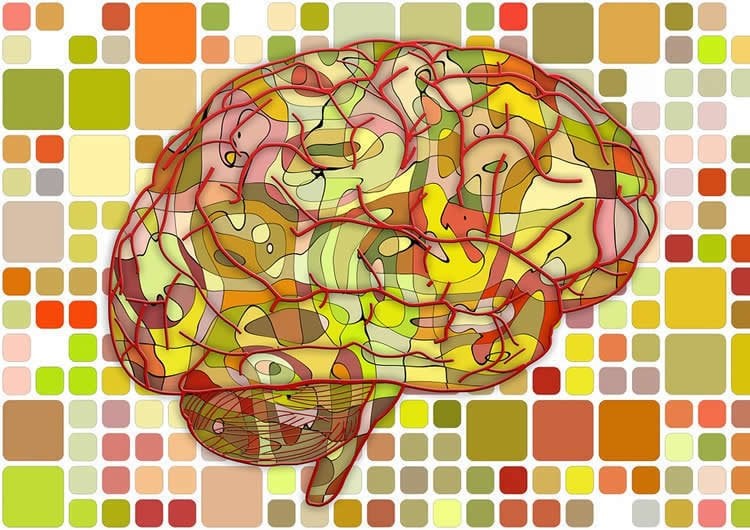 Newly discovered lymphatic 'scavengers' the brain may help protect against some neurodegenerative diseases.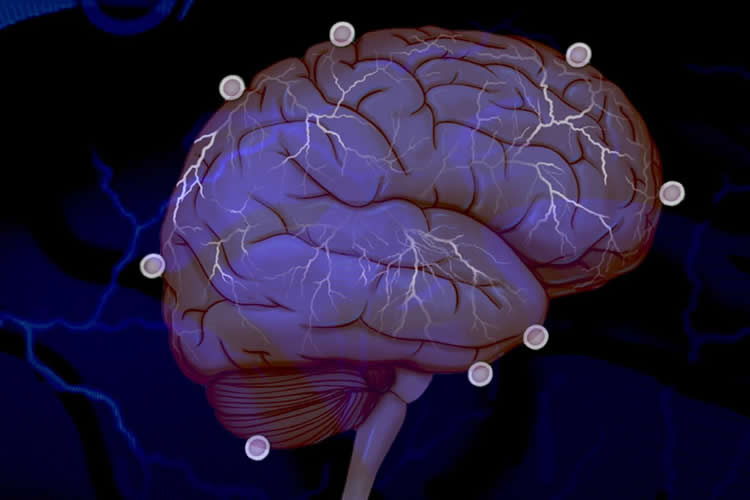 Researchers report the immune system directly affects, and maybe even controls, a creature's social behaviors and desire to interact with others.