The habenula relays external information, such as sight and smell, along with internal states associated with emotion and learning to brain regions that govern adaptive behaviors.
Fish model study found a potential target for the treatment of seasonal affective disorder (SAD). Researchers implicated NRF2 in seasonal depression and reported celastrol may help in the treatment of SAD.
Study identifies the neural circuits that cause hunger-induced increases in the preference for sweet foods and decreased sensitivity to aversive tastes.
Researchers have identified a specific pathway between the hypothalamus and habenula that controls feelings of aversion.
Activating a receptor found in neurons in the habenula could help treat alcohol addiction and ease withdrawal symptoms, researchers report.
A new study in Biological Psychiatry implicates the habenula in controlling social behavior. Increasing activity in the habenula leads to social problems, researchers report.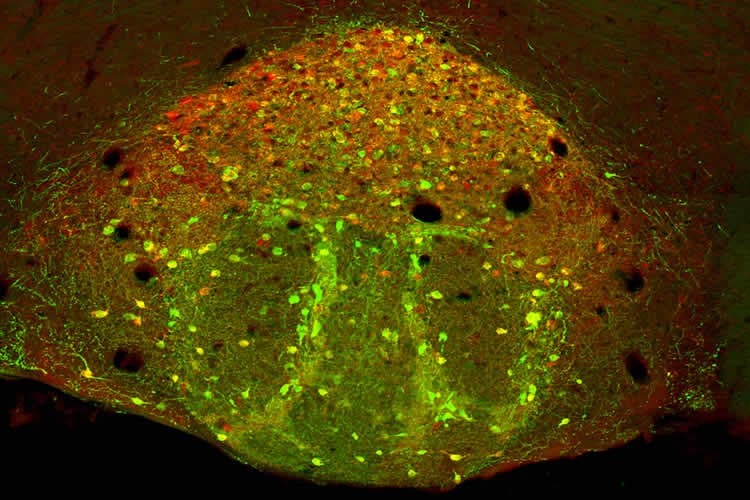 Researchers have identified specific chemical changes in the brain that drive nicotine addiction. The findings could lead to new treatments to help break the addiction.