Many people report feeling nausea and dizziness, similar to motion sickness, when looking at their cellphones or computers for too long. Researchers investigate why some experience cybersickness and provide advice on managing symptoms.
Immersive virtual reality enhances theta and eta waves in the hippocampus, improving memory, learning and neuroplasticity.
Smartphone-based virtual reality games helped to reduce pain in young children with burns while having their dressing changed, a new study reports.
Using virtual reality technology, researchers found the faulty alignment of prosthetics resulted in a measurable loss in performance for users.
A new study reveals the unique "time compression" effect of virtual reality technology.
Virtual reality can help reduce painful sensations following touch people with nerve damage experience.
Within four hours of using a new virtual reality smartphone app, those with a fear of heights report a significant reduction of their fears in real-life situations.
The positive effects of spending time with nature on psychological wellbeing and health are well documented. However, not everyone can enjoy a trip to a green-space. New research suggests virtual exposure to nature via augmented reality and movies can mimic the effect and provide a boost to wellbeing.
People with profound motor deficits reported an improved quality of life while using robotic body surrogates.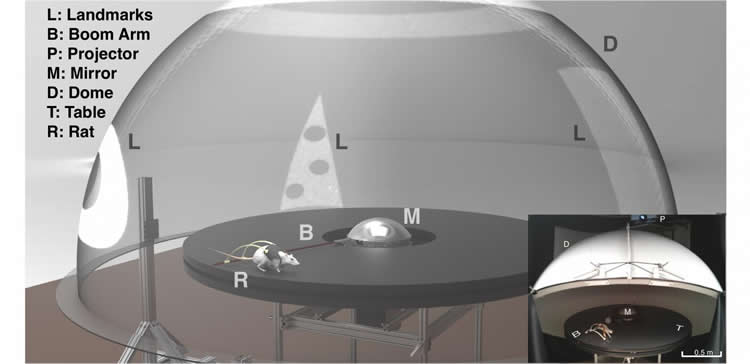 Using augmented reality, researchers discover how rats recalibrate learned relationships between a landmark, speed, distance and time to create a locational 'map' in the brain.