Neuroscience News is an online science magazine. We offer free to read research articles covering neuroscience, neurology, psychology, artificial intelligence, neurotechnology, robotics, deep learning, neurosurgery, mental health and more.
Neuroscience Research Articles
A diet that consists of at least half a serving of flavonoid-rich foods per day reduces the risk of cognitive decline in older adults by 20%.
Farnesol, a naturally occurring compound found in berries and other fruits, prevents the loss of dopamine-producing neurons and reverses Parkinson's associated damage to the brain in mouse models.
Two newly developed tests, one which analyzes urine samples and a simple blood test, can detect the presence of glioma brain cancer.
Higher body fat leads to increased atrophy of the brain's gray matter and a greater risk of cognitive decline, researchers report.
Science research articles cover psychology, depression, mental health, schizophrenia, mental disorders, happiness, stress, PTSD, autism, psychiatry and therapy.
Unexpected uncertainty is a motivator for change that prompts us to change our decisions and behaviors, even when changing the decision does not provide a better outcome.
People are less likely to harshly judge a friend or family member who acts unethically than they would a stranger. However, the leniency comes at a cost to the judger's sense of self-worth.
Study reveals how the amygdala plays a role in prepulse inhibition by activating inhibitory neurons in the brain stem of mice. The findings could have positive implications in the development of treatments for schizophrenia, OCD, and other disorders marked with impaired somatosensory gating.
Alpha-2-adrenergic agonists appear to be effective at reducing symptoms associated with ADHD in preschool-aged children, and have fewer side effects than traditional stimulants used to treat ADHD.
Top Neuroscience News the Last 30 Days
These are the most viewed articles from all of Neuroscience News over the last 30 days and includes all categories such as neuroscience, AI, psychology, neurology, robotics and neurotech.
A new study reveals adults with ADHD have an increased risk of developing nervous system, respiratory, musculoskeletal, and metabolic diseases. ADHD was also associated with a slightly increased risk of Parkinson's disease, dementia, and cardiovascular disease.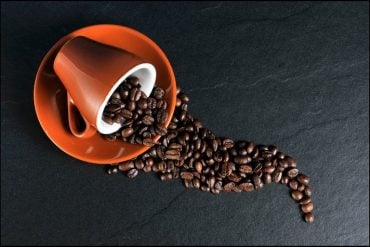 People who drink six or more cups of coffee a day have a 53% increased risk of developing dementia and a higher risk of stroke, a new study reports.
The structure of SuperAgers' brains and the connectivity of their neural networks more closely resembles the brains of younger adults, a neuroimaging study reveals.
One dose of psilocybin, the psychoactive compound found in magic mushrooms, increases dendritic spine density within 24 hours. The neurobiological changes lasted for a month following psilocybin exposure. Additionally, mice subjected to stress showed behavioral improvements and increased neurotransmitter activity after psilocybin exposure.
Findings reveal a role the endocannabinoid system plays in a range of psychiatric disorders, including schizophrenia, bipolar disorder, and ASD.
Newly synthesized compounds can halt the degradation of neurons in a range of neurodegenerative diseases, including Alzheimer's and Parkinson's disease, researchers say.
Infant boys with a gut bacterial composition high in Bacteroidetes were found to have more advanced cognitive and language skills one year later compared to boys with lower levels of the bacteria.
A new study has identified a specific brain circuit centered in the periaqueductal gray that is linked to spiritual acceptance and religiosity.