Neuroscience News is an online science magazine. We offer free to read research articles covering neuroscience, neurology, psychology, artificial intelligence, neurotechnology, robotics, deep learning, neurosurgery, mental health and more.
Neuroscience Research Articles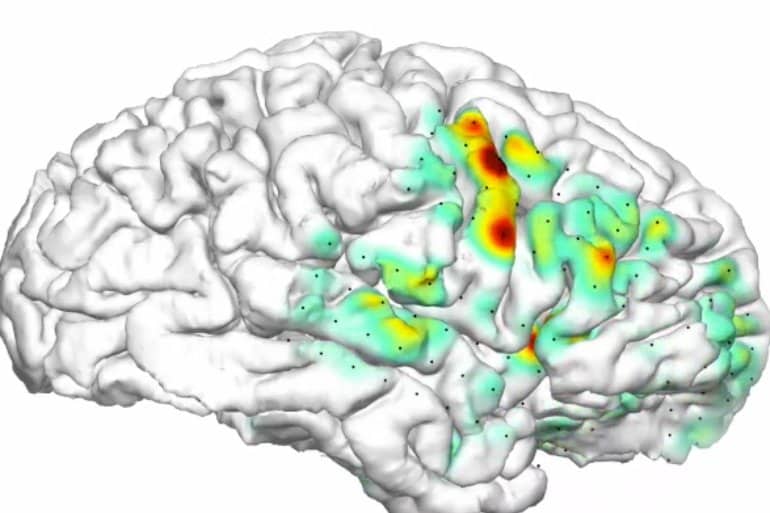 A new system translates EEG data into a 3D movie which shows activity in all recorded regions of the brain. The heat map shows where seizures start and spread throughout the patient's brain, in addition to evaluating the speed of activity during a seizure.
Riluzole, a drug commonly prescribed to slow the progression of ALS, appears to slow brain metabolic decline and improve cognitive performance in those with mild Alzheimer's disease.
Findings reveal how individual neurons in the thalamus can merge signals coming from different regions of the cortex. The findings could lead to new treatment options for schizophrenia, epilepsy, and other brain disorders where thalamus dysfunction is related to clinical symptoms.
A diet that consists of at least half a serving of flavonoid-rich foods per day reduces the risk of cognitive decline in older adults by 20%.
Science research articles cover psychology, depression, mental health, schizophrenia, mental disorders, happiness, stress, PTSD, autism, psychiatry and therapy.
Researchers say the use and appreciation of humor is positive for overall wellbeing and psychological health.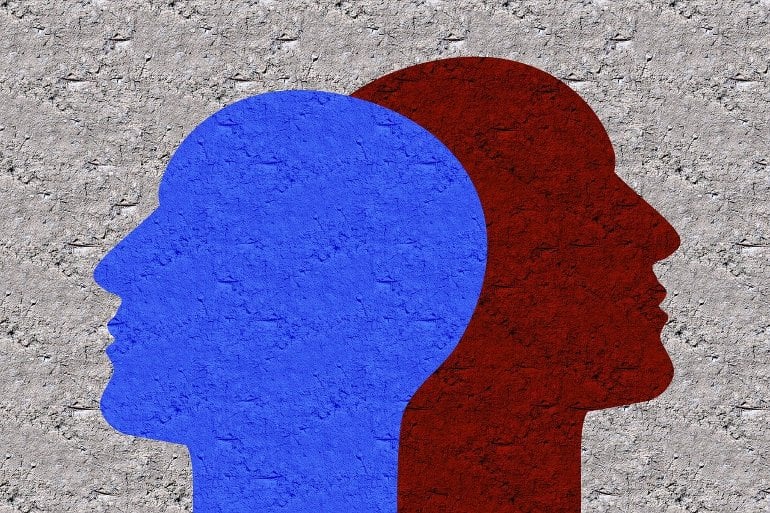 A new dual-drug therapy for alcohol use disorder appears to be effective and has fewer side effects or complications compared to other medications used to treat AUD.
Social media feeds are full of online tests offering to reveal your personality traits with seemingly deep questions. However, researchers say these online personality tests are going to reveal very little about your innermost essence.
Those who flout COVID recommendations are less agreeable, have lower intellect and tend to be more extroverted than those who adhere to recommendations. COVID non-conformists also prioritize self-interest and personal freedom and show greater tolerance for social deviance, a new study reports.
The effects of lead exposure on overall health have been well document, but a new study reveals early exposure to pollution can have a detrimental effect on personality. Researchers report those who were born following the decline of environmental lead levels had more mature personalities and were more conscientious and less had lower levels of neuroticism than those born in generation with higher lead levels.
Top Neuroscience News the Last 30 Days
These are the most viewed articles from all of Neuroscience News over the last 30 days and includes all categories such as neuroscience, AI, psychology, neurology, robotics and neurotech.
A new study reveals adults with ADHD have an increased risk of developing nervous system, respiratory, musculoskeletal, and metabolic diseases. ADHD was also associated with a slightly increased risk of Parkinson's disease, dementia, and cardiovascular disease.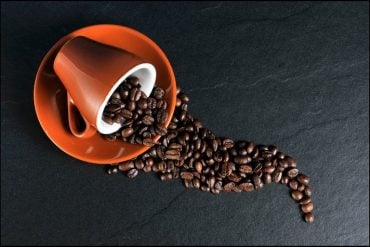 People who drink six or more cups of coffee a day have a 53% increased risk of developing dementia and a higher risk of stroke, a new study reports.
The structure of SuperAgers' brains and the connectivity of their neural networks more closely resembles the brains of younger adults, a neuroimaging study reveals.
One dose of psilocybin, the psychoactive compound found in magic mushrooms, increases dendritic spine density within 24 hours. The neurobiological changes lasted for a month following psilocybin exposure. Additionally, mice subjected to stress showed behavioral improvements and increased neurotransmitter activity after psilocybin exposure.
Newly synthesized compounds can halt the degradation of neurons in a range of neurodegenerative diseases, including Alzheimer's and Parkinson's disease, researchers say.
Infant boys with a gut bacterial composition high in Bacteroidetes were found to have more advanced cognitive and language skills one year later compared to boys with lower levels of the bacteria.
Reduction of semantic memory could be an indicator of Alzheimer's disease 12 years before onset. Researchers examine different types of memory loss associated with dementia.
People who practice meditation often report feeling "pure awareness" in which they say they experience consciousness itself. The state encompasses specific sensations and non-specific feelings, thoughts, and perceptions. Researchers say their findings will help explain "pure consciousness," and work to generate a prototypical minimal model for human conscious perception.