Summary: A new study identifies a genetic mutation that may influence the severity of CTE.
Source: Boston University School of Medicine.
Researchers have identified a genetic variation that may influence chronic traumatic encephalopathy (CTE) disease severity.
TMEM106B is one of the first genes to be implicated in CTE. It may partially explain why some athletes present with severe CTE symptoms while others are less affected despite similar levels of head trauma.
The study provides preliminary evidence that this genetic variation might help predict which individuals are at greater risk to develop severe CTE pathology and dementia, according to the researchers. It also provides insight into the disease mechanism underlying CTE, which could aid in the development of biomarkers for diagnosis during life and in the identification of targets for treatments.
Researchers from Boston University School of Medicine (BUSM) and the VA Boston Healthcare System (VABHS) studied 86 former contact-sport athletes whose brains were donated to the VA-BU-CLF brain bank and found to have evidence of CTE, but no other pathology. The athlete brains were examined for genetic variation in TMEM106B, a gene thought to be involved in the brain's inflammation system. Overall, the genetic variation was not different in those with CTE compared to those without. "However, among the athletes with CTE, variation did predict increased CTE pathology and brain inflammation. Additionally, the risk allele increased the likelihood of developing dementia by 2.5 times suggesting the variant might predict an increased risk for developing the symptoms of CTE," explained first author Jonathan Cherry, PhD, postdoctoral fellow in neurology at BUSM.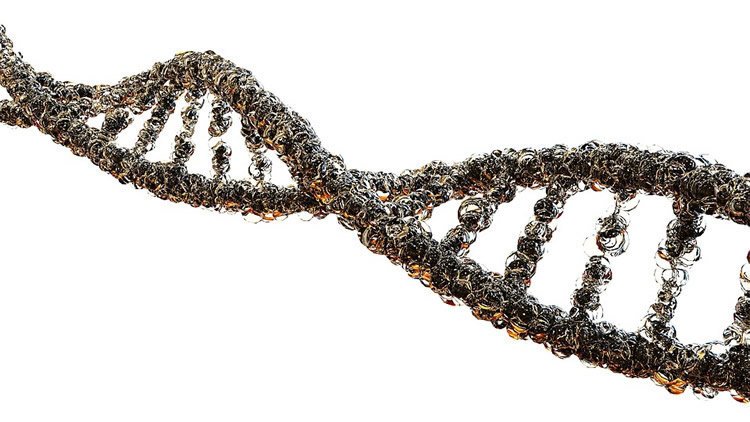 "These findings may help explain why some individuals experience more severe CTE related outcomes while others are spared despite similar exposure to contact sports. By better understanding why some individuals are more at risk for CTE, we can identify novel therapeutic targets to help treat all with the disease," said corresponding author Thor Stein, MD, PhD, neuropathologist at VA Boston Healthcare System and assistant professor of pathology and laboratory medicine at BUSM.
The researchers caution that it is still unclear what variation in TMEM106B means on an individual level for people at risk for CTE. Therefore, genetic testing for clinical care is not currently recommended."
About this neuroscience research article
Jesse Mez, MD, MS, assistant professor of neurology at BUSM is the study's co-first author. Ann McKee, MD, Chief of Neuropathology, VA Boston Healthcare Syste, and Director of the BU CTE Center is the co-senior author.
Funding: This study received support from National Institute of Neurological Disorders and Stroke (U01NS086659, R01NS078337, R56NS078337, U01NS093334, and K23NS102399), National Institute on Aging (K23AG046377, P30AG13846 and supplement 0572063345, RF1AG057902, RF1AG054156, R56AG057768), US Department of Defense (grant W81XWH-13-2-0064), US Department of Veterans Affairs (I01CX001038), Veterans Affairs Biorepository (BX002466), Veterans Affairs Rehabilitation Research and Development Traumatic Brain Injury Center of Excellence (B6796-C), Department of Defense Peer Reviewed Alzheimer's Research Program (13267017), Department of Defense, Chronic Effects of Neurotrauma Consortium (CENC) Award W81XWH-13-2-0095, Department of Veterans Affairs CENC Award I01CX001135, National Center for PTSD, National Operating Committee on Standards for Athletic Equipment, Alzheimer's Association (NIRG-15-362697, NIRG-305779, AARF-17-529888), Nick and Lynn Buoniconti Foundation, Concussion Legacy Foundation, Andlinger Family Foundation, WWE, and NFL.
Source: Lauren Wingfield – Boston University School of Medicine
Publisher: Organized by NeuroscienceNews.com.
Image Source: NeuroscienceNews.com image is in the public domain.
Original Research: The study will be presented at Neuroscience 2018, the annual meeting for the Society of Neuroscience.
The study will also appear in Acta Neuropathologica Communications.
Cite This NeuroscienceNews.com Article
[cbtabs][cbtab title="MLA"]Boston University School of Medicine"Genetic Risk Factor for CTE Detected." NeuroscienceNews. NeuroscienceNews, 2 November 2018.
<https://neurosciencenews.com/cte-genetics-10152/>.[/cbtab][cbtab title="APA"]Boston University School of Medicine(2018, November 2). Genetic Risk Factor for CTE Detected. NeuroscienceNews. Retrieved November 2, 2018 from https://neurosciencenews.com/cte-genetics-10152/[/cbtab][cbtab title="Chicago"]Boston University School of Medicine"Genetic Risk Factor for CTE Detected." https://neurosciencenews.com/cte-genetics-10152/ (accessed November 2, 2018).[/cbtab][/cbtabs]
Feel free to share this Neuroscience News.