Researchers use non-invasive EEG technology to allow people to move a robotic arm with the power of their minds.
A new touch-sensing glove can feel pressure and other tactile stimuli, researchers report. The glove has applications for those with motor function disorders and could be adapted from virtual reality gaming experiences.
Combining machine learning with neuroprosthetic technology allowed a patient with paralysis to learn to control a computer cursor by utilizing brain activity without extensive daily retraining.
Researchers have developed a novel hybrid machine learning approach to muscle gesture recognition in prosthetic arms.
Researchers have harnessed nature and biology to create a robotic finger that looks, feels and functions like a real finger.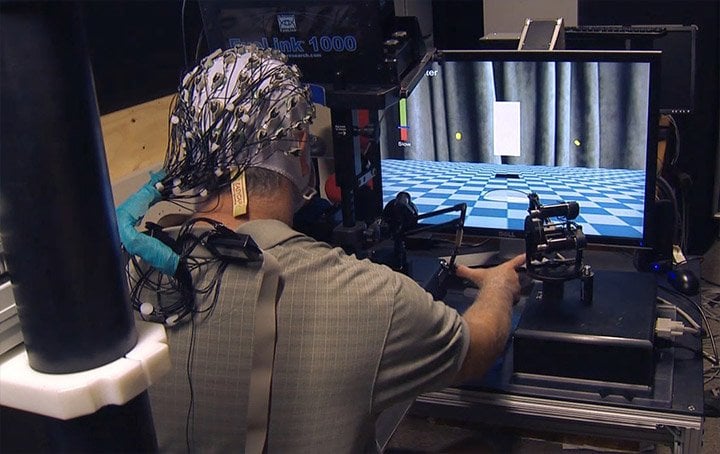 Researchers use computer technology to help understand how the brain circuitry controls movement.
According to new research, the human brain can adapt to treat a relevant prosthetic as a substitute for a person's non-working body part, and not as an extension to their immobile limb.
University of Pennsylvania researchers use cryptographic techniques to decode the activity of motor neurons.
A new MRI study reveals the brain retains neural 'fingerprints' of a missing hand, decades after amputation and regardless of whether the person experiences phantom limb sensations.
Researchers have developed a sensor-instrumented glove for prosthetic hand controls which can sense pressure, temperature, and hydration using electronic chips sending sensory data via a wristwatch.