Brain Computer Interface news involves science using BCI, neural interfaces, brain implant technologies, EEG control of robotics, neurobotics and more.
The BrainGate brain-machine interface is able to transmit signals from a single neuron resolution with full broadband fidelity without physically tethering the user to a decoding system.
Read More
The latest science news involving neural prosthetics, arm and leg prostheses, bionics, biomechanical engineering, BCIs, robotics, EEG control of prosthetics, visual aids, auditory aids for hearing and more is here. You can also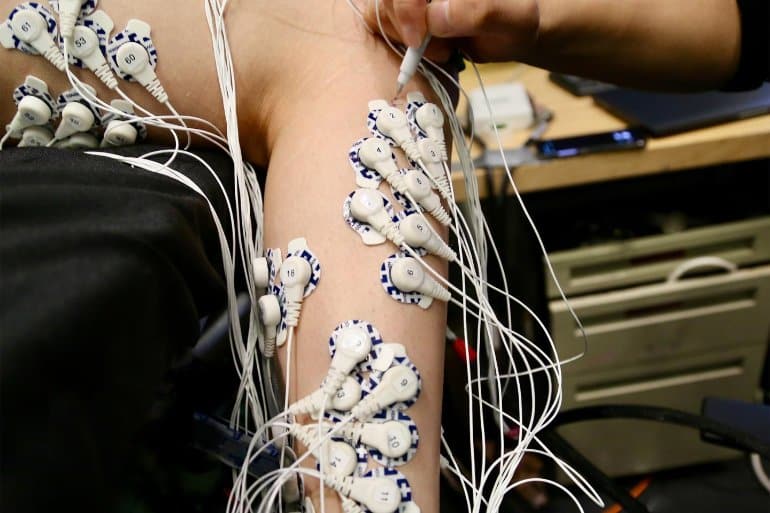 Reconnecting muscle pairs during surgery following amputation provides patients more sensory feedback from the limb, researchers report.
Read More
Non-invasive neuromodulation delivered via low-intensity focused ultrasound can have cell-type-specific selectivity in manipulating neurons.
Read More
Researchers apply DOT neuroimaging to patients receiving repetitive transcranial magnetic stimulation (rTMS) for depression to better understand the effectiveness of the brain stimulation for the treatment of the disorder.
Read More
Help may be at hand to assist those with trichotillomania from pulling their hair. A new glove sensor has been developed by students that tracks hand motion and flexing, relaying the information to a smartphone app. The glove is able to sense when a hair has been pulled.
Read More
Researchers have succeeded in wirelessly recording both deep and surface human brain activity for an extended period of time while the patient was in their home environment.
Read More
Light therapy which consists of exposure to both controlled natural light and artificial lighting may be a new tool in the treatment of neurodegenerative diseases such as Alzheimer's and Parkinson's disease.
Read More
Computer-generated, or virtual humans, prove to be just as good as humans in helping people practice leadership skills.
Read More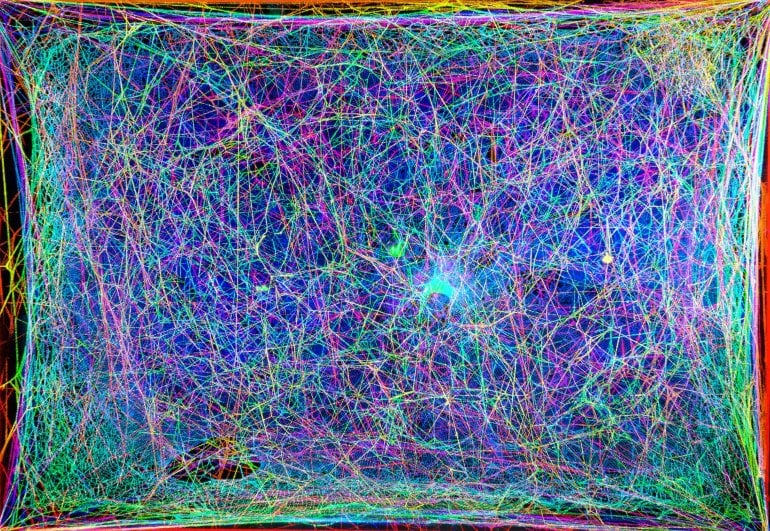 Researchers report they have successfully translated the structure of a spider's web into music. The new study could provide new avenues for the development of 3D printing technologies and novel musical compositions. The findings also shed light on cross-species communication.
Read More
A newly developed reparative hydrogel, which researchers are dubbing "brain glue", protects against loss of brain tissue following a TBI and can aid in functional neural repair.
Read More
Alterations in internal states can influence how behavior improves with learning.
Read More
An experimental twist on a classic cochlear implant allows researchers to directly measure brain waves and assess how good, or bad, a person's hearing is.
Read More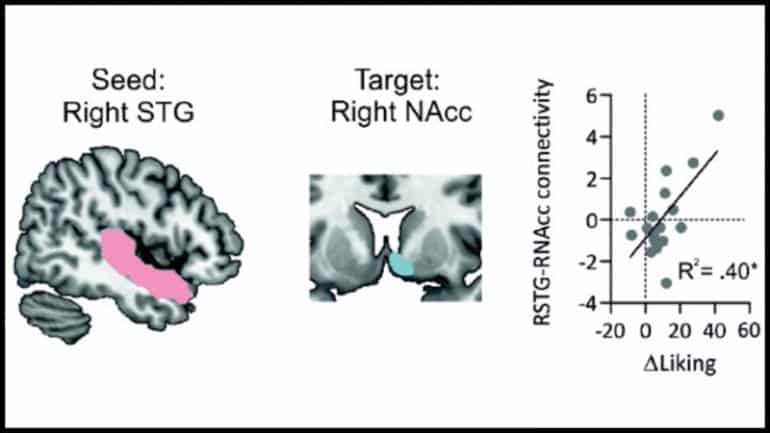 Interaction between auditory areas of the brain and the reward system drive pleasure when we listen to music.
Read More
A new algorithm is allowing researchers to develop soft robots that are better able to collect useful information about their surroundings.
Read More