Electrophysiology
Electrophysiology research articles can cover research involving whole cell patch-clamp recordings, voltage clamping, current clamping, multielectrode arrays, EEG, brain machine interfaces, field potentials, neural prosthetics, deep brain stimulation, synaptic plasticity and other work.
The naturally occurring insulin-like growth factor (IGF-II) improved memory and slowed forgetting in rats according to new research.
Researchers in France and Sweden have discovered how one of the body's own proteins is involved in generating chronic pain...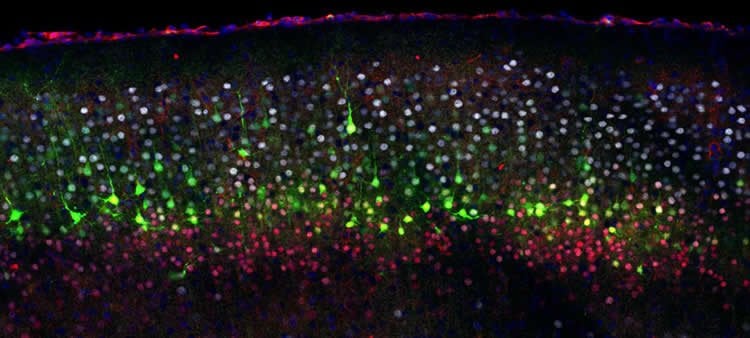 Researchers report bioelectrical potential is a driving force for stem cells to generate different neuron types during embryogenesis.
New findings support the view that the content of consciousness is not localised in a unique cortical area. Consciousness is...
Movement and sound are processed simultaneously in the inferior colliculus, a new mouse study reveals.
Scientists have laid bare a novel molecular mechanism responsible for the major depression symptom, anhedonia, the loss of the ability to experience pleasure. The brain circuit involved in this newly elucidated pathway is largely identical between rodents and humans, upping the odds that the findings point toward new therapies for depression and other disorders. Additionally, opinion leaders hailed the study's inventive methodology, saying it may offer a much sounder approach to testing new antidepressants.
Biologists may be able to better peer into living cells according to new research. Using a new variation on Raman spectroscopy, detailed molecular maps of cellular content can be made without damaging the examined cells.
New research provides evidence of how changes in the activity of individual neurons can encode learning and memory.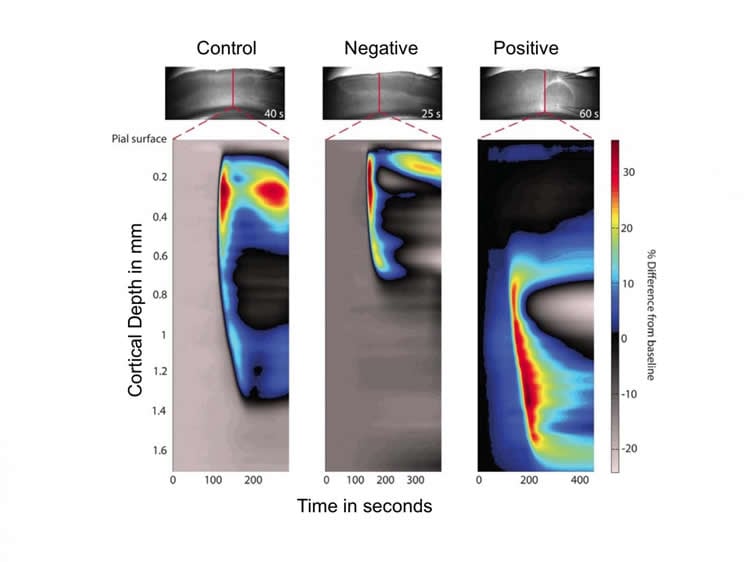 Researchers have identified electrical activity in the brain that is specific to the start of migraines. The new study reports spreading depolarization can be seen as a migraine begins, and an electrical current can be used to stop it in its tracks.