Artificial Intelligence
Artificial Intelligence articles involve programming, neural engineering, artificial neural networks, artificial life, a-life, floyds, boids, emergence, machine learning, neuralbots, neuralrobotics, computational neuroscience and more involving A.I. research.
MIT researchers have developed a new, non invasive method to help monitor sleep patterns. The device uses an advanced AI algorithm to analyze wireless signals around a person and translate the measurements into sleep stages. Researchers plan to use the technology to study how Parkinson's disease affects sleep.
Researchers have developed an evolvable electrochemical transistor which has the ability to learn. The transistor is equipped with the ability for both long and short term memory. The new technology is a major step towards machine learning that utilizes organic electronics, the researchers report.
A new deep learning algorithm can predict those at risk of psychosis with 93% accuracy by examining the latent semantic content of an individual's speech.
Researchers show it is possible to reconstruct complete sentences of continuous speech from brain waves and generate corresponding text.
When chatbots are faced with human interaction containing similes and idioms, their performance falls to between 10 to 20%.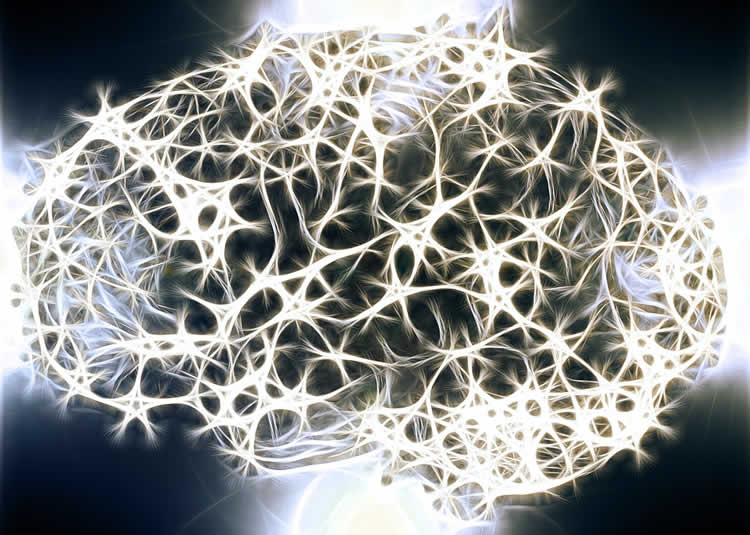 Researchers found differences in cells types between 16 regions of the brain during development may be key in determining whether genetic risks translate into disorders like ASD, schizophrenia or bipolar disorder.
Combining neuroimaging data with machine learning, researchers report musical pleasure depends on a dynamic interplay between prospective and retrospective states of expectation.
Researchers have developed a new robotic learning system, called visual foresight, that allows robots to predict a series of movements they must perform in order to manipulate objects.
Scientists model brain structure to help computers recognize objects An essential question confronting neuroscientists and computer vision researchers alike is...
Combining artificial intelligence, mathematical modeling, and brain imaging data, researchers shed light on the neural processes that occur when people use mental abstraction.