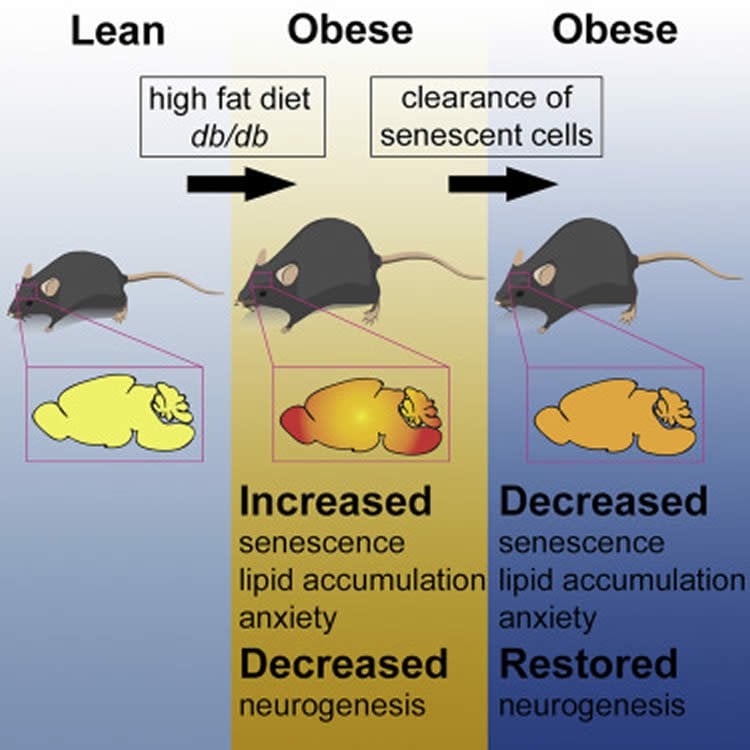 According to researchers, obese mice have increased levels of senescent cells in their brains, and these cells contribute to anxiety. Using senolytics to clear the cells helps to reduce anxiety related behaviors.
Oxidative damage to telomeres can trigger cellular senescence. The findings could lead to the development of new therapeutics for healthy aging and to combat cancers.
Some senescent (zombie) cells are embedded in young, healthy tissue and promote normal repair from damage, researchers say.