From more frequent sleep disruptions to increased lucid dreams, a new study investigates how the COVID-19 pandemic has impacted sleep and dreaming.
Chronic stress which involves the HPA axis may contribute to the development of Alzheimer's disease, researchers report.
Studies reveal a small number of people developed symptoms associated with Guillain-Barre syndrome following the Astra-Zeneca COVID-19 vaccine. As with all vaccines, while a tiny percentage of people may develop adverse side effects, it is still vital that people continue to get vaccinated against COVID.
Speaking without a facemask in confined spaces poses the biggest risk for spreading SARS_CoV_2, the virus responsible for COVID-19.
Older adults who listened to calming music before sleep, or while falling asleep, had better sleep quality than those who did not.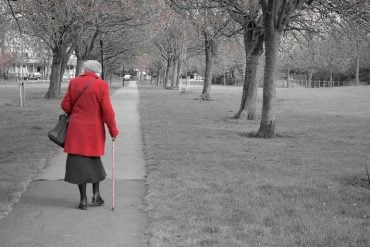 As frailty worsened in older people, symptoms of depression increased. This was exacerbated by shortened sleep duration.
Rhizolutin, a bacterium found in the soil close to the roots of ginseng plants, appears to significantly dissociate the protein aggregates associated with Alzheimer's disease.
People living in areas with high levels of daytime noise had a 36% higher risk of being diagnosed with mild cognitive impairment, and a 30% increased risk of Alzheimer's disease than those living in quieter neighborhoods.
Researchers report there is no increased risk of being diagnosed with dementia in those who received general anesthesia compared to those who didn't.