When it comes to famous logos and characters, people often experience a Visual Mandela Effect, or consistent, confident, and widespread false memories of such famous icons.
Researchers have developed a new algorithm that enables robots to identify objects hidden in 3D data. The new system may help with improving robotic vehicles and autonomous robots.
Researchers have identified how signals from the visual and prefrontal cortices may interact to help us recognize shapes that are not entirely visible.
Most AI models are unable to represent features of human vision, making them worse at recognizing images.
A test that uses images of cats and dogs may prove to be a quick and effective method of predicting which patients in early stages of Parkinson's disease will develop dementia.
A new deep learning algorithm is able to detect how well a STEM student understands a concept based on their brain activity.
Researchers report fetuses at 34 week gestation will turn their heads and pay more attention to face like shapes.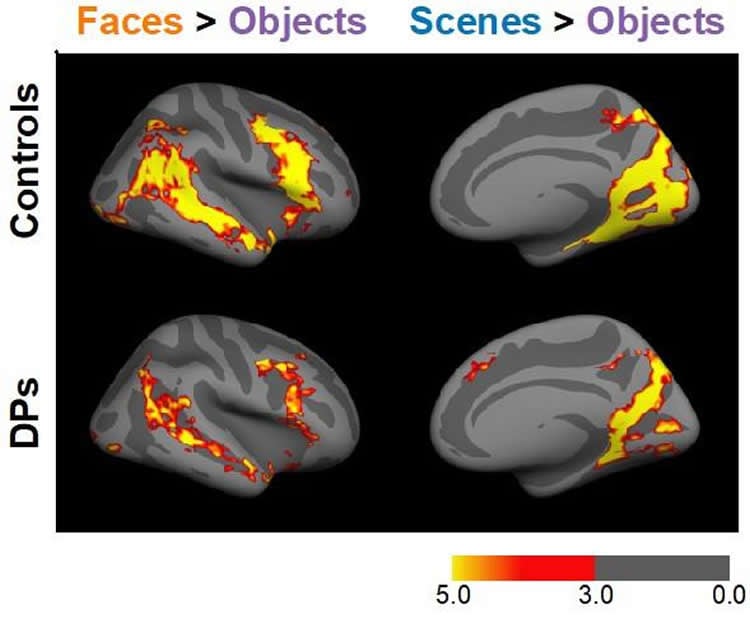 Researchers report developmental prosopagnosia, or face blindness, occurs as the results of neurobiological problems that broadly affect visual recognition.
Technological advances allow researchers to observe how the brain processes semantic information.