Memory performance can be enhanced by rhythmic neural stimulation, using both invasive and non-invasive techniques.
In people with PTSD, the brain expresses an enhanced response to deviant tones, suggesting their brains over process any environmental changes. Additionally, researchers note, the more enhanced the response, the worse those with PTSD performed on cognitive and memory tests.
Regulatory T cells expand in the first three weeks of life in breastfed babies, and are twice as abundant than in bottle-fed babies. Specifically, the bacterias Veillonella and Gemella are more abundant in the guts of breastfed babies. Veillonella and Gemella supportthe function of regulatory T cells.
PIMS-TS, a Kawasaki-like disease that affects children with COVID-19, causes changes in monocytes, a new study reports.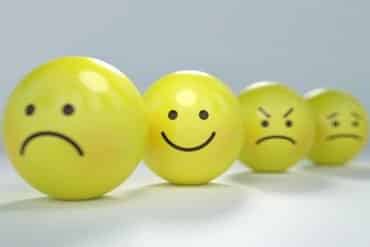 People on the autism spectrum have difficulties in identifying angry expressions produced at normal speed and intensity.
Older adults with higher levels of aerobic fitness suffer less often from age related memory failures, researchers report.
The level of dopamine in the brain may have an impact on emotional recognition in those with Parkinson's disease and schizophrenia, a new study reports.
Response to speech can be measured with EEG in unresponsive patients with TBI. The strength of the response can be used to accurately make a prognosis.
While memories become less vibrant and detailed over time, the central gist of the memory is preserved.