According to researchers, older adults who exercised for most of their lives showed signs of slowed down aging. The study reports those who actively cycled into older age had lower cholesterol levels and better immune systems than those who did not partake in regular exercise.
Adults who were maltreated as children have an increased risk of being diagnosed with schizophrenia, psychosis, bipolar disorder, and anxiety than their peers who were not abused.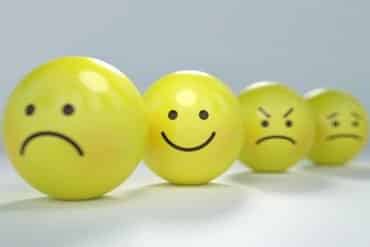 People on the autism spectrum have difficulties in identifying angry expressions produced at normal speed and intensity.
People make automatic and efficient decisions when learning to avoid others. When learning to avoid harming themselves, people make become more deliberative. The study also found people were more willing to repeat decisions that were previously harmful to themselves if they believed better results would occur in the future.
Response to speech can be measured with EEG in unresponsive patients with TBI. The strength of the response can be used to accurately make a prognosis.
A new MRI study reveals those who get to sleep and wake up late have lower resting brain connectivity in regions associated with the maintenance of consciousness. Researchers report the reduced brain connectivity is linked to poorer attention, slower reactions and increased daytime sleepiness.
Maternal exposure to infection prior to pregnancy can transfer into life long cellular immunity in infants who are breastfed.
Children who experience cognitive difficulties, such as attention problems or problems with working memory, have an increased risk of developing mental health disorders as young adults.
PIMS-TS, a Kawasaki-like disease that affects children with COVID-19, causes changes in monocytes, a new study reports.