Researchers from UT Southwestern Medical Center have described for the first time how the brain's memory center repairs itself following...
A new study reports TBI can disrupt the function of the glymphatic system, causing a build up of toxic proteins in the brain and accelerating neurodegeneration.
A new poll conducted by UMass Lowell and The Washington Post reveals three quarters of NFL fans believe head injuries in the sport are a major problem. 60% of those surveyed also said they were concerned about off-field violence as a result of head injuries.
High levels of SNTF in the blood after TBI correlate with brain tissue damage, researchers discover.
A neuroimaging study finds profound brain activity abnormalities in a group of retired NFL players.
Researchers have developed a new blood test that could help to identify infants who may be experiencing bleeding in the brain as a result of abusive head trauma.
Researchers made advancements in developing new tests to monitor cognitive and motor function following a sports related concussion.
An experimental drug that reduces brain damage and improves motor skills among stroke-afflicted rodents when given with federally approved clot-busting therapy has been created.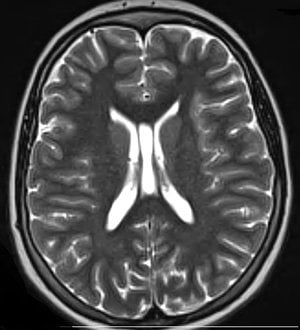 Researchers recommend accommodations be made in the classroom for children recovering from concussions.
Researchers have discovered a unique pattern of scarring in the brains of those who were exposed to blast brain injuries that differs from those exposed to other types of head injury.