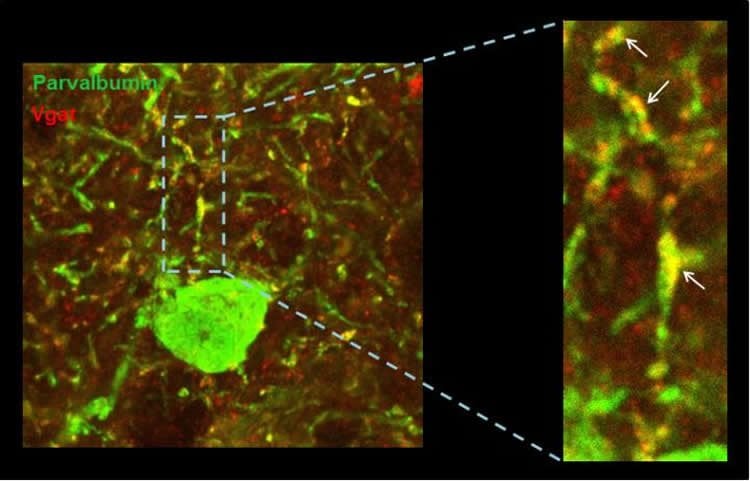 Researchers have identified alterations in neural circuitry that impact cerebral cortex pathology. These alterations could be key to cognitive deficits in Down syndrome.
Scientists at the Allen Institute for Brain Science reported that human brains share a consistent genetic blueprint and possess enormous biochemical complexity. The findings stem from the first deep and large-scale analysis of the vast data set publicly available in the Allen Human Brain Atlas.
A new study provides additional insight into how the brain stores and encodes new information.
Researchers present evidence of synaptic plasticity in the fruit fly brain as the animal learns.
New method offers automated way to record electrical activity inside neurons in the living brain. Gaining access to the inner...
Neuroscience research involving epileptic patients with brain electrodes surgically implanted in their medial temporal lobes shows that patients learned to consciously control individual neurons deep in the brain with thoughts.
Researchers were able to regenerate an astonishing degree of axonal growth at the site of severe spinal cord injury in rats. Results were then replicated using two human stem cell lines, one already in human trials for ALS. "We obtained the exact results using human cells as we had in the rat cells," said Tuszynski.
Imaging and manipulating engrams at the cellular level provides important insights into memory function.
A new study reports on how a single instance of extreme stress can lead to long term neurological changes and trauma.
They say you can't teach an old dog new tricks. Fortunately, this is not always true. Researchers at the Netherlands...
Boosts Sociability, Quells Repetitiveness – NIH Study National Institutes of Health researchers have reversed behaviors in mice resembling two of...