Researchers have identified a new mechanism within neurons that cause memories associated with social interactions to decline with age. Additionally, they were able to reverse the memory loss in mouse models.
Older adults who experience more positive social interactions report feeling a higher sense of purposefulness, especially after retirement.
Researchers reveal how memories and fear responses can be transmitted through social interactions.
The motivation to invest in social interactions is closely linked to the reward system via the activation of dopaminergic neurons.
A new wireless, battery-less brain implant that harnesses optogenetics can manipulate social interactions in mice.
Researchers report facial recognition varies by where they appear in the visual field, and this variability is reduces through learning familiar faces via social interactions. The study reports repeated social interactions tune visual neurons in the face processing network to enable consistent and rapid rapid recognition of familiar faces.
Researchers report levels of social impairment remain stable for those with psychosis, years after their first hospitalization.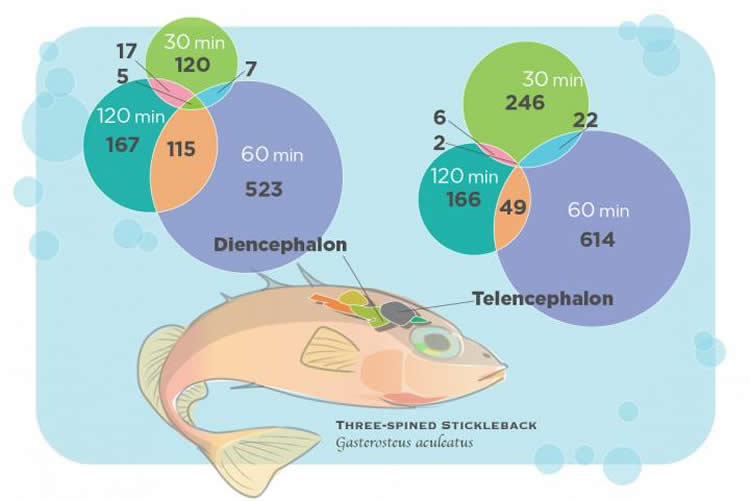 Researchers report they are able to see alterations in gene expression up to two hours after a stickleback fish interacts with an intruder. They speculate the changes in gene expression and chromatin modification could help set up the brain to respond to future threats. The study appears in PLOS Genetics.
Social difficulties in people with autism are exacerbated by how other people perceive them at first meeting, researchers report.