The ability of retinal cells to "wall off" damage may be key to preserving vision.
A new type of neuron in the mammalian retina has been discovered. The new cell, named the Campana cell, appears to relay visual signals to both rod and cone photoreceptors in the retina, however, their precise purpose is not yet known.
Study reveals how evolution and natural selection have optimized the mammalian retina.
The presence of amyloid-beta deposits in the retina correlated with cerebral amyloid levels in those with Alzheimer's disease. The findings may lead to methods for the earlier detection of Alzheimer's.
Neural circuits within the retina are able to generate the information required to predict the movement and path of an object before visual signals leave the eye, researchers report.
A new, lasting consequence of COVID-19 infection has been identified. Researchers report they have identified significant abnormalities in the eyes of those with severe coronavirus infection.
Routine eye exams could help identify changes associated with cognitive decline in patients with type 1 diabetes.
The topmost layer of neurons in the retina of mouse models of Alzheimer's disease exhibits textural changes. The findings could be a new biomarker for Alzheimer's disease.
A new study puts into question conventional belief that the eyes communicate with the brain exclusively via one signaling pathway. Researchers have identified a subset of retinal neurons that sends inhibitory signals to the brain. This subset of neurons is also involved in the synchronization of circadian rhythms to light/dark cycles and pupil constriction to bright light intensity.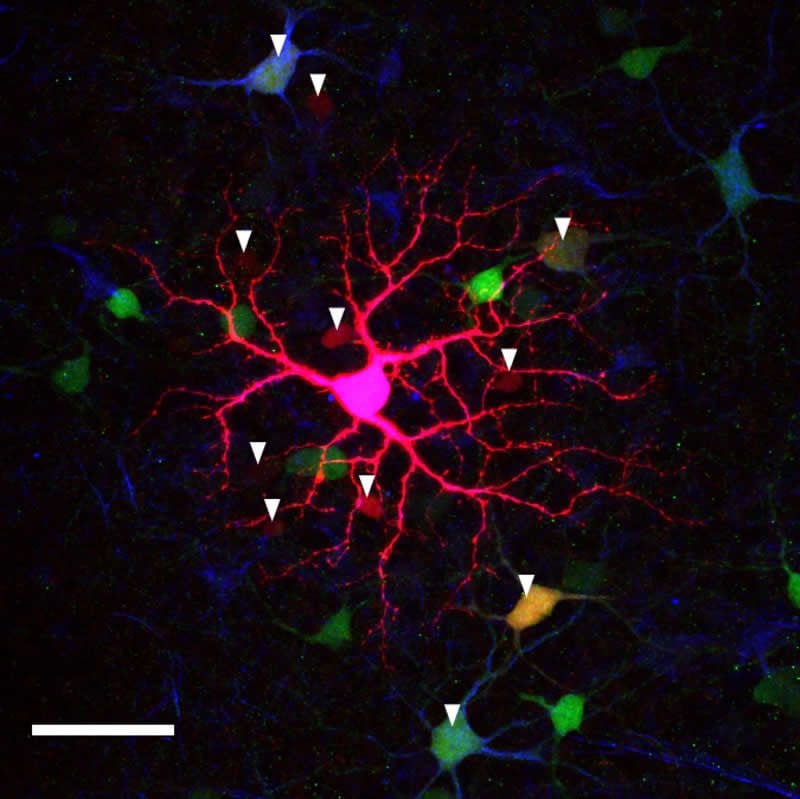 Light sensitive cells in the fetal retina communicate as part of an interconnected network, giving the retina more light sensitivity during development that previously believed.