Findings allow for the development of an autonomously updating brain-machine interface, which is able to improve on its own by learning about its subject without additional programming. The system could help develop new robotic prosthetics, which can perform more naturally.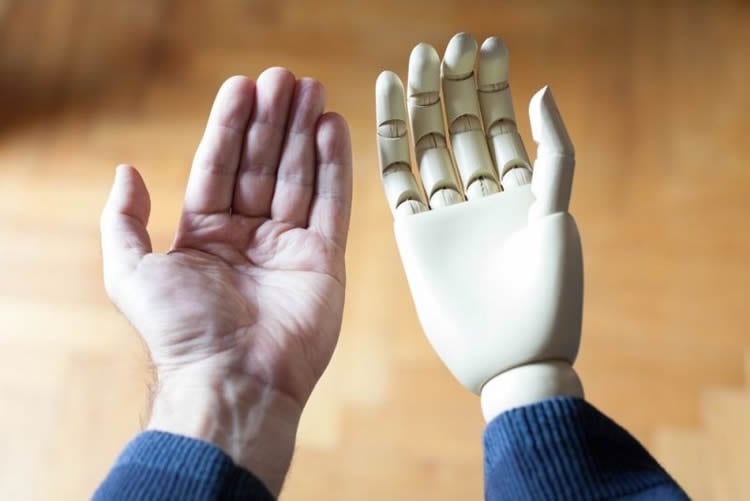 A new study that utilized electronic sensors discovered prosthesis users rely more heavily on their intact limbs to perform every tasks in their daily lives.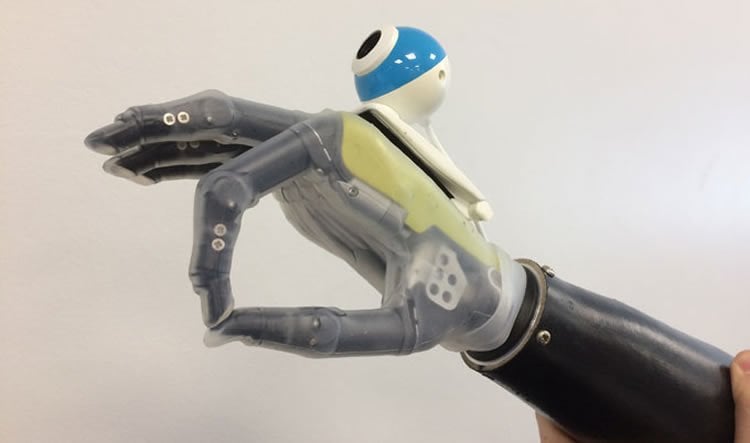 Researchers have developed a new prosthetic hand with the ability to 'see' objects. They believe their invention can allow the wearer to automatically reach for objects.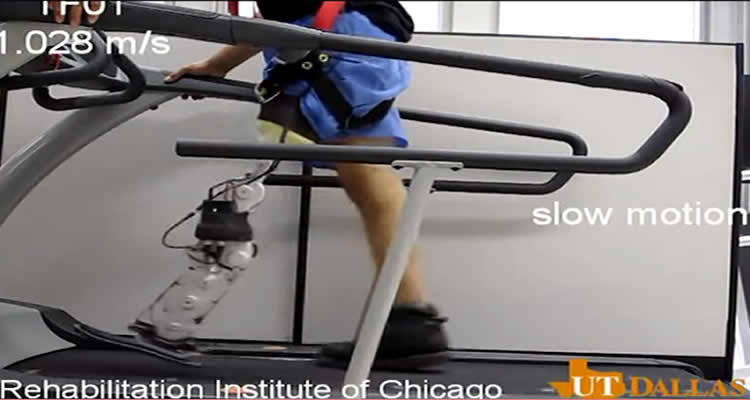 New research allows those with robotic controlled prosthetic legs to walk almost as fast as an able bodied person.
A newly developed simultaneous brain-machine interface allowed a quadriplegic man to control two prosthetic arms with the power of his mind.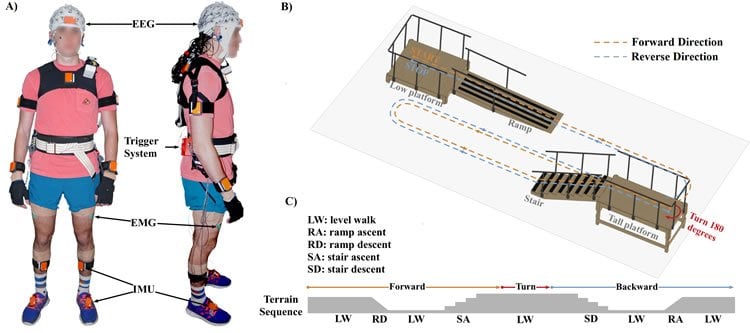 Mapping brain activity of able body people traversing different terrains on a treadmill may lead to the development of better prosthetics, U of H researchers report.
Researchers have developed a novel hybrid machine learning approach to muscle gesture recognition in prosthetic arms.
A newly developed sensor for prosthetic arms can detect spinal motor neuron signals, a new study reports.
Researchers use holographic projection into the brain to activate and suppress neurons. The technology has the ability to copy real patterns of brain activity and trick the brain into perceiving sensory information. The technology could have implications for the development of new prosthetics and brain implants.
A newly developed robotic thumb imprints how the hand is represented in the brain. Using the robotic thumb, researchers reported improvements in conducting dexterity tasks, such as building with blocks. Additionally, those who trained to use the additional thumb began to feel as though the digit was a part of their body.