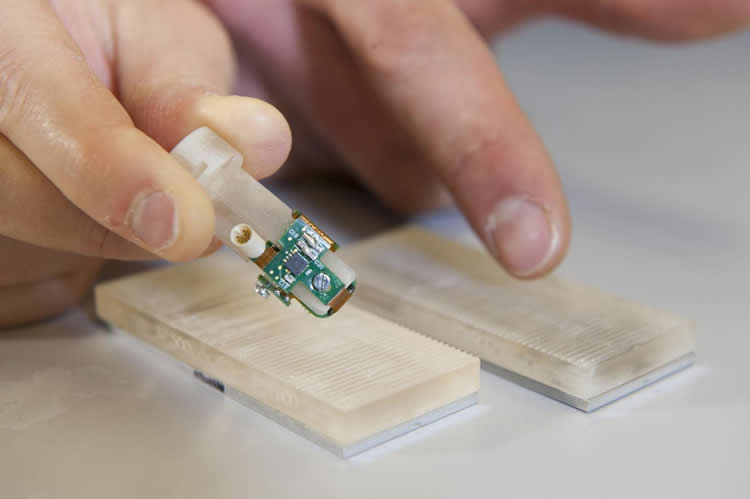 A new bionic fingertip that is surgically connected to nerves in the upper arm allows amputees to feel texture, a new study reports.
A newly designed bionic eye is safe and stable for long-term implantation, researchers conclude following a three-month study in sheep. The discovery paves the way for human trials of the bionic device.
Researchers have developed a new model that represents the planning of movement from seeing an object to grasping it.
A new study reports amputees often feel as though their prosthetic limb is part of their body.
After a year of using a bionic arm, patients report subjective sensations did not shift to match the location of the touch sensor on their prosthetic device.
Researchers record the neural activity of monkeys as the plan to reach in order to design better neuroprosthetics.
MIT researchers have developed a new, lightweight robotic hand that provides tactile feedback and is dexterous enough to perform tasks like zipping a suitcase and pouring juice.
Researchers have harnessed nature and biology to create a robotic finger that looks, feels and functions like a real finger.
Researchers have developed a new, fully automated prosthetic arm that learns during normal use and adapts to varying conditions.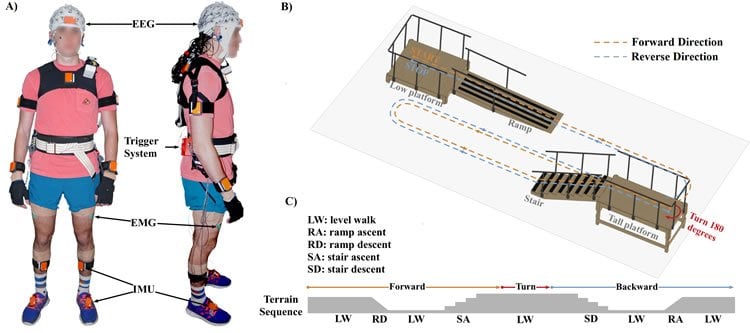 Mapping brain activity of able body people traversing different terrains on a treadmill may lead to the development of better prosthetics, U of H researchers report.