Researchers report a person who has been paralyzed for more than a decade has become the first person to be able to 'feel' physical sensations through a prosthetic hand directly connected to his brain.
Findings allow for the development of an autonomously updating brain-machine interface, which is able to improve on its own by learning about its subject without additional programming. The system could help develop new robotic prosthetics, which can perform more naturally.
Researchers have developed a new, fully automated prosthetic arm that learns during normal use and adapts to varying conditions.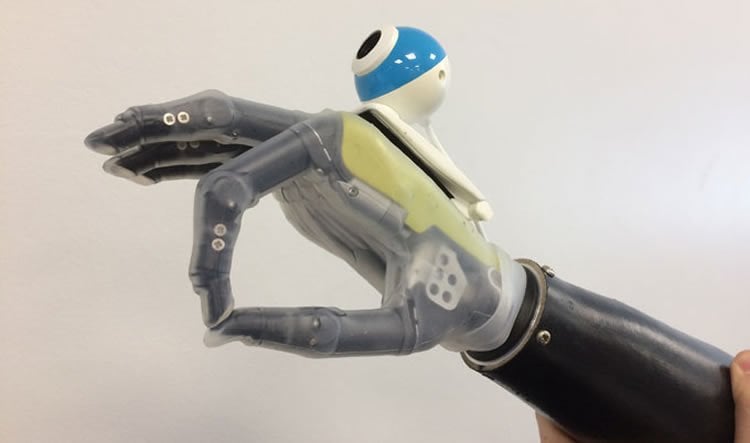 Researchers have developed a new prosthetic hand with the ability to 'see' objects. They believe their invention can allow the wearer to automatically reach for objects.
A new prosthetic system allows amputees to feel the same intensity of pressure on their prosthetic hand as they can feel with their natural hand.
A new study reports amputees often feel as though their prosthetic limb is part of their body.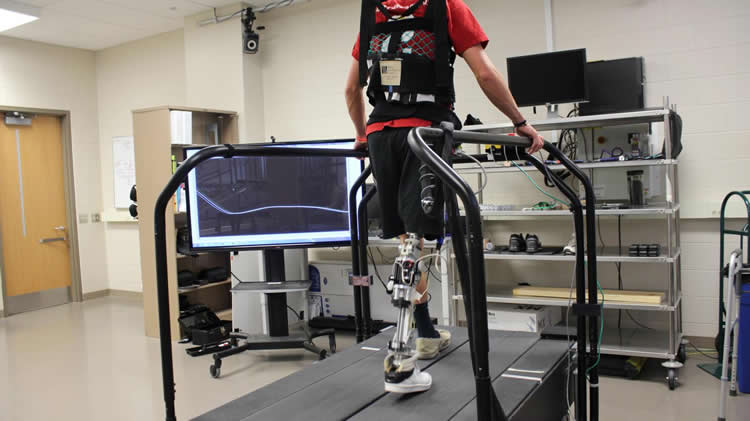 Researchers have developed new software that allows powered prosthetics to automatically tune themselves, making the limbs more functionally useful.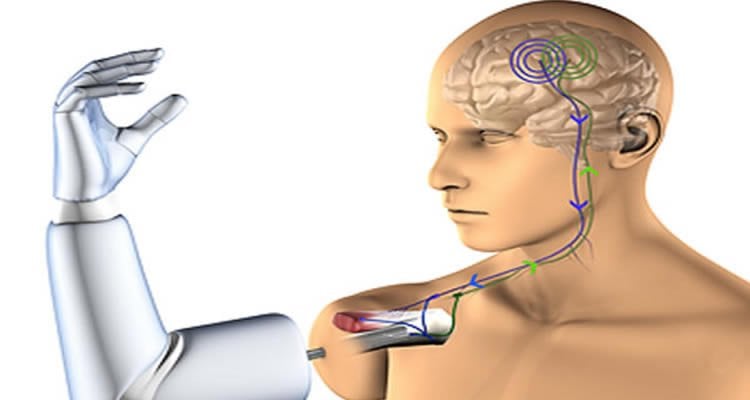 Researchers report their new findings could bring natural movement of prosthetic limbs closer to reality.
Researchers have developed a new neural interface that is able to relay commands from the central nervous system to a robotic prosthesis.