Researchers have developed a new, fully automated prosthetic arm that learns during normal use and adapts to varying conditions.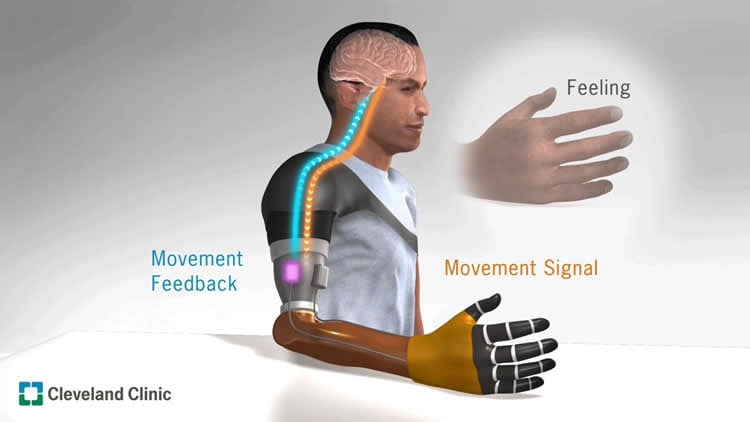 Researchers have developed a new method of restoring movement sensation for upper limb amputees. The researchers used small robots to vibrate muscles in order to 'turn on' movement sensations.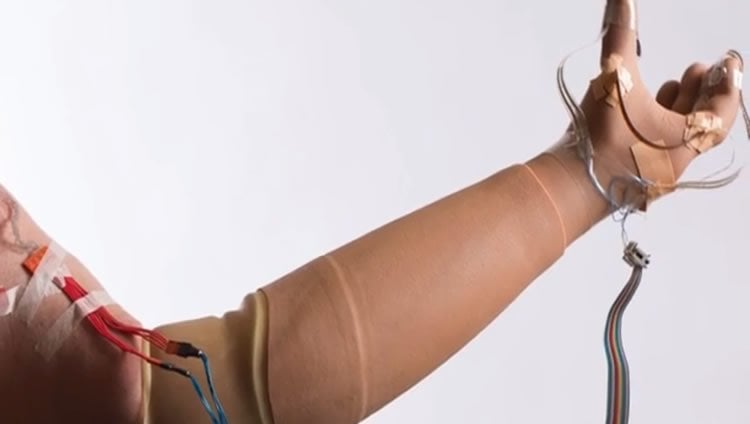 Amputees are able to regain sense of touch and 'feel' with their prosthetic hands, thanks to new technological advances.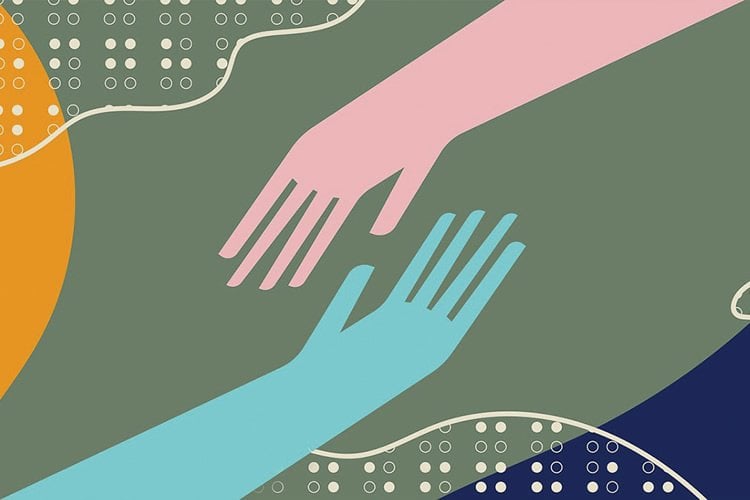 Researchers have created an artificial nervous system that may give prosthetics and robots reflexes and the ability to sense touch. The system is sensitive enough to identify letters in the Braille alphabet.
Researchers have harnessed nature and biology to create a robotic finger that looks, feels and functions like a real finger.
A newly developed bionic arm combines motor control with touch and hand movement sensations, allowing those with upper-arm amputations to behave and react as though they haven't lost their limb.
A newly designed bionic eye is safe and stable for long-term implantation, researchers conclude following a three-month study in sheep. The discovery paves the way for human trials of the bionic device.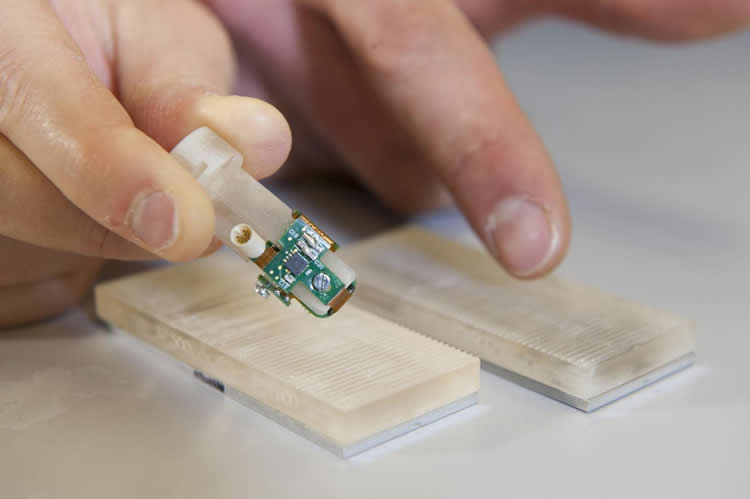 A new bionic fingertip that is surgically connected to nerves in the upper arm allows amputees to feel texture, a new study reports.
Researchers publish guidelines to help determine whether a patient is psychologically suitable for bionic hand reconstruction following amputation.