Musical training may enhance the ability to process speech in noisy settings, a new study reveals.
Researchers use neuroimaging to identify brain patters associated with feelings of empathy that are predictable and consistent across individuals.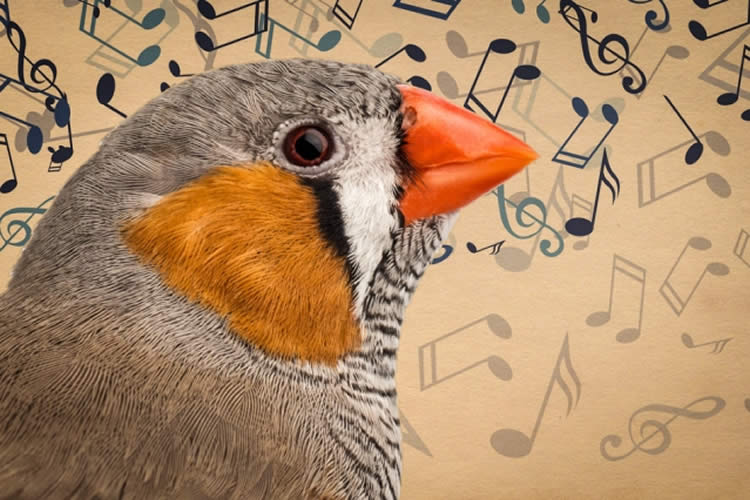 Researchers have identified neural patters that support the process for learning songs in zebra finches.
The striatum and premotor cortex show altered patterns in neural activity when encoding time. The dynamics of the striatum were more sequential than those of the premotor cortex.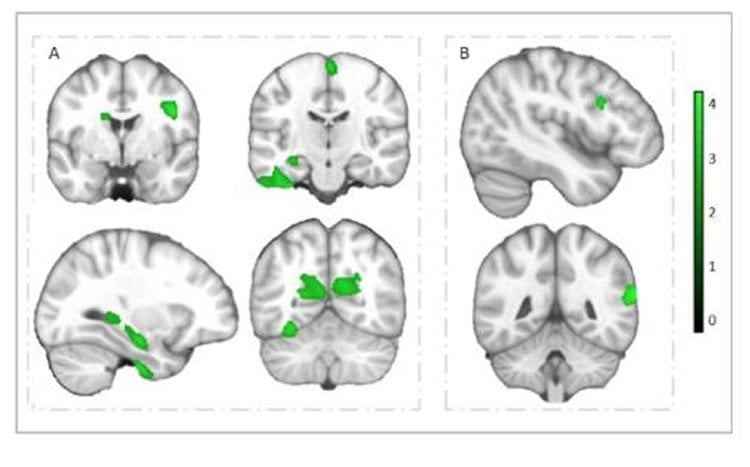 Researchers link physical fitness in children to increased gray matter volume in areas of the brain implicated in language processing and reading skills.
Neural activity patterns for limb movements remain stable over time. Researchers were able to record, decode, and reconstruct activity patterns from common movement skills. The findings could have immediate implications for the development of neuroprosthetics that can bypass brain injuries by inferring intended motor actions from a person's brain.
According to researchers, anxiety response is not only seen in areas associated with emotion, but also in brain areas associated with movement.
Study reveals functional connectivity abnormalities in brain areas associated with reward processing, habit formation, and decision-making in those with substance use disorders and addiction.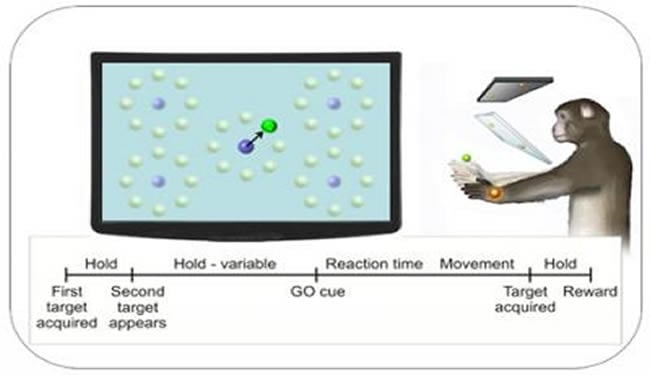 By decoding brain activity, scientists were able to 'see' that 2 monkeys were planning to approach the same reaching task differently - even before they moved a muscle.