The direct phosphorylation of KCNQ2 by ERK occurs through the activation of the dopamine signaling pathway in the nucleus accumbens of mice.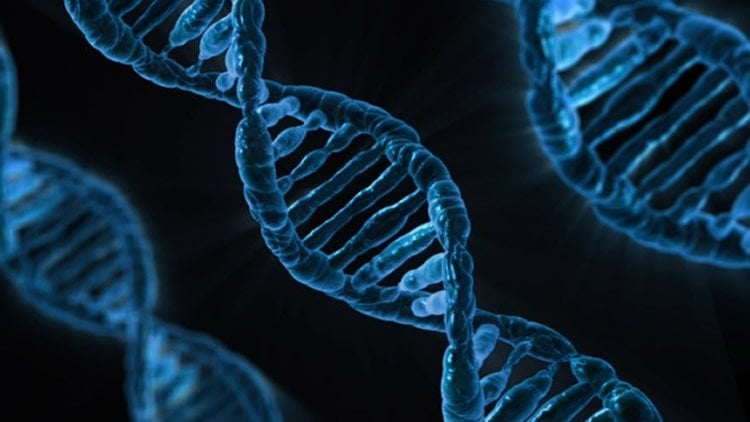 A new study is the first to show how a single mutation disables a molecular switch in one of the more than 1000 autism genes and causes the disorder.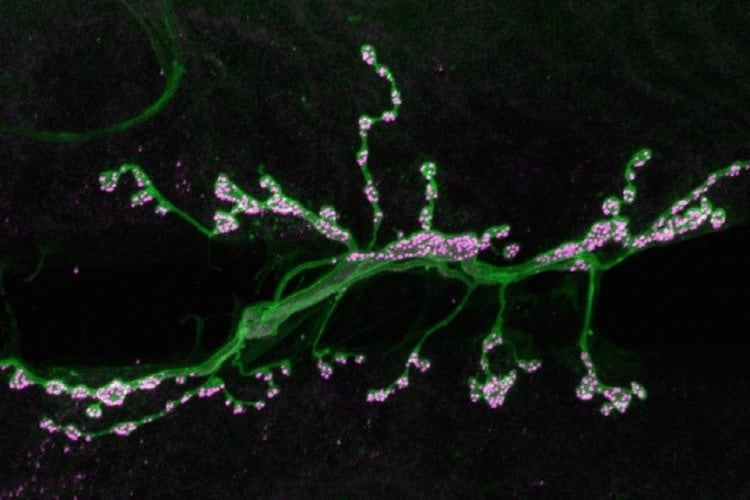 Researchers have identified a mechanism which allows the brain to strengthen links between neurons.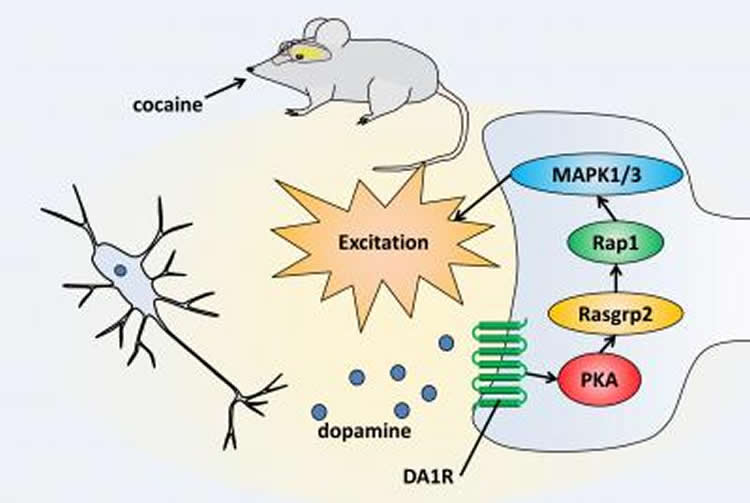 A new study reports cocaine increases dopamine levels in the striatum, activating a previously unknown pathway.
A new biosensor can help visualize two proteins critical for synaptic plasticity, a new study reports.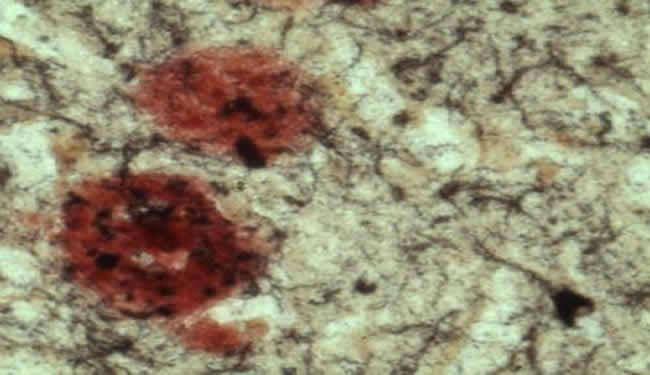 Researchers discover that an enzyme known for generating toxic brain plaques in Alzheimer's disease also causes additional memory and cognitive deficits via a separate mechanism. They found that BACE1 disrupts the cell's production of other molecules required for PKA function. By that mechanism, BACE1 inactivates PKA and therefore inhibits memory formation in mice, even in the absence of neurotoxic β-amyloid.