The color red is not particularly strong in terms of the strength of gamma oscillations it generates in the brain.
Researchers have discovered a mechanism of color vision that could answer long standing questions, such as why a dimly lit night sky has a bluish cast.
Adaptive optics technology likely to spur sight-saving interventions, usher in new era of eye disease research, diagnosis and treatment Scientists...
Researchers report a non-invasive retina test could help to accurately diagnose frontotemporal degeneration.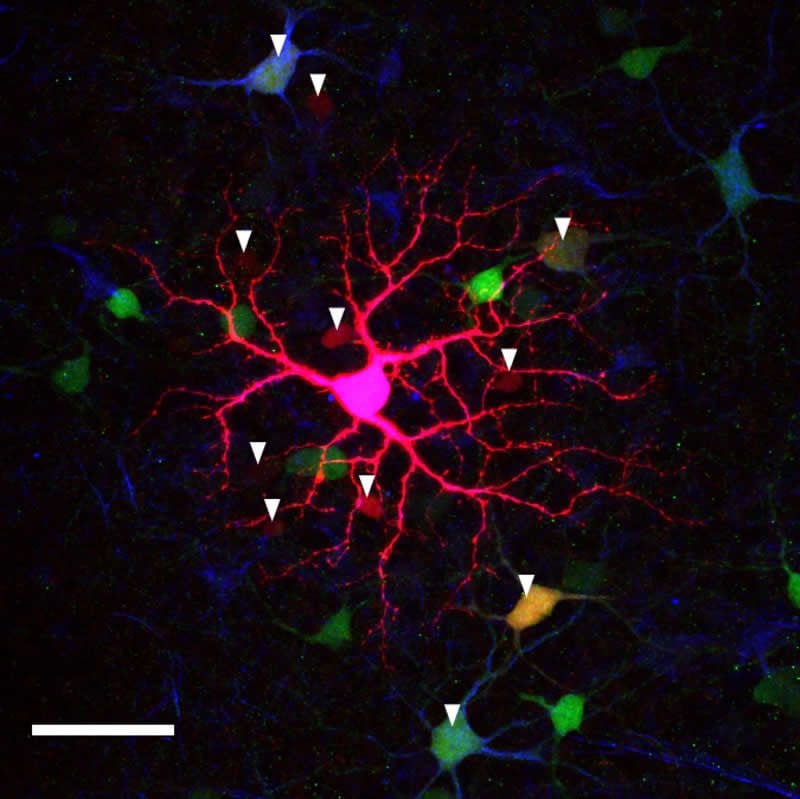 Light sensitive cells in the fetal retina communicate as part of an interconnected network, giving the retina more light sensitivity during development that previously believed.
Researchers discover in fruit flies, four classes of nerve cell are involved in calculating directionally selective signals.
A new study reports neurons in the eye alter on a molecular level when they are exposed to light for prolonged periods of time.
Researchers report they have been successful in restoring vision to mice with retinitis pigmentosa.