A novel flexible, breathable magnetic skin allows people with quadriplegia to move around their environment with greater ease.
Researchers detected immunological remnants of enterovirus in the nervous systems of more than 12 patients with acute flaccid myelitis (AFM). The findings provide the strongest evidence to date that AFM is caused by a virus. The discovery could lead to improved diagnostics for the condition and the development of a vaccine for AFM.
Researchers have successfully restored hand function and motor skills in rats who suffered paralysis as a result of spinal cord injury.
Researchers have identified a polio-like syndrome in a group of five California based children over a one year period.
A newly developed artificial neural connection device allows new cortical sites, previously not associated with limb movements, to swiftly regain the control of a paralyzed hand.
Researchers report neurons in the PPC encode entire hand shapes. The findings are helping with the development of neuroprosthetic devices.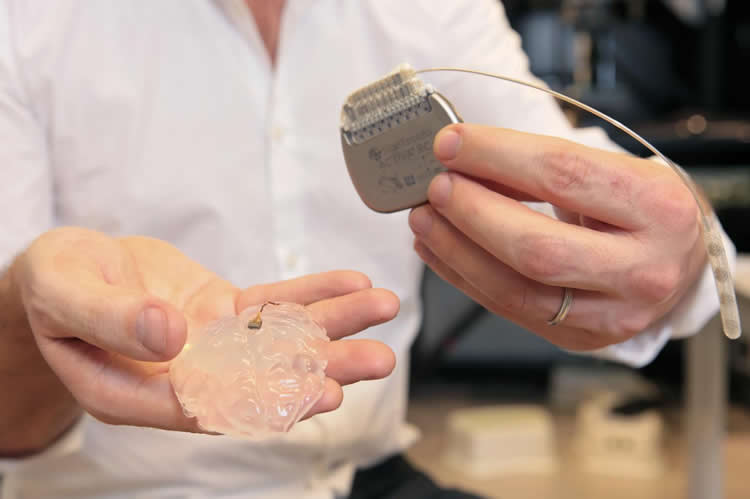 Researchers have developed a wireless neural interface that bypasses the spinal cord and restores intentional walking movement to a primate's paralyzed leg.
Researchers report on a promising new way to induce hMSCs to differentiate into neuron-like cells by treating them with exosomes.
The BrainGate brain-machine interface is able to transmit signals from a single neuron resolution with full broadband fidelity without physically tethering the user to a decoding system.